UAE hoverboard crackdown: Sale of some types banned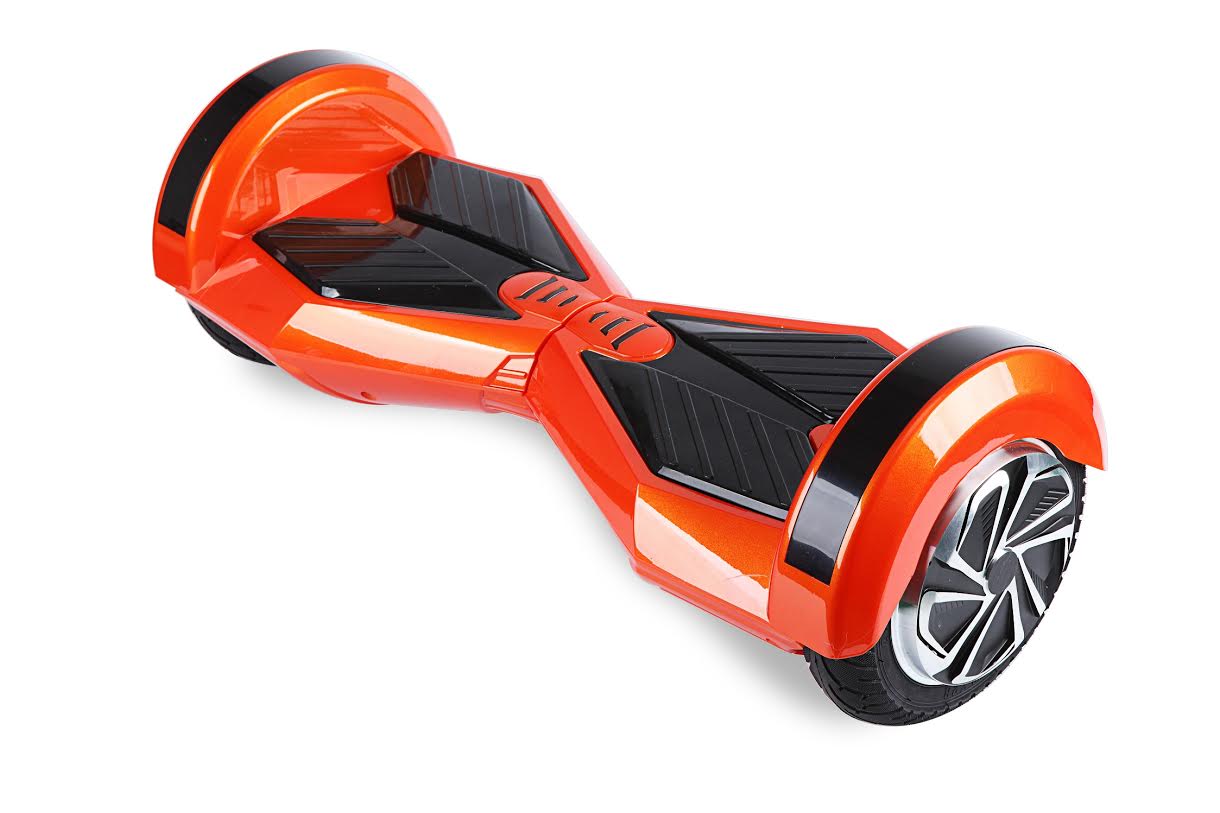 One of the UAE's safety agencies has suspended the sale of certain types of hoverboards as a precautionary measure, even as falls, tumbles and bumps fail to dent their popularity among UAE children.
"Hoverboards have proved to be very popular lately among children and youngsters but were a main reason for many accidents. This is why QCC is taking strict measures to preserve the safety of consumers in the emirate," said Mohammed Helal Al Balooshi, Marketing & Communications Acting Director at the Abu Dhabi Quality and Conformity Council (QCC)
An eight-year-old Russian boy died recently in Dubai while riding the hoverboard, also known as airwheel or self-balancing scooter, when he collided with a vehicle.
Following recent reports in international and national media about the growing incidents associated with riding hoverboards, QCC said it conducted field visits to collect random samples of hoverboards sold in Abu Dhabi's markets.
"The number of accidents and injuries has increased recently because of using hoverboards that do not conform to safety requirements. As part of our priority to safeguard consumer safety, we collaborated with relevant entities to enhance consumer awareness about the improper and unsafe use of these devices," said Al Balooshi.
The samples have been taken to accredited laboratories to test them and ensure that they meet the standards, the safety agency said.
While it granted approvals to a number of suppliers as well as several types of hoverboards to be sold in Abu Dhabi's markets after ensuring their safe usage, the agency has also temporarily suspended the sale of certain types of hoverboards, it said.
"As a precautionary measure, selling some types of hoverboards were temporarily suspended pending submission of compliance testing report by the suppliers," QCC said in a media statement.
Earlier this week, Colonel Saif Muhair Al Mazrouei, Director-General of Dubai Traffic Police, warned residents about the risks of using the hoverboard on public roads.
Col. Al Mazrouei said that, in line with the recommendations of the Board of Federal Traffic Council, headed by Major-General Mohammed Saif Al Zafeen Assistant Commander-in-Chief of Dubai Police for Operations, a traffic campaign will be launched soon across the UAE to raise awareness about the dangers of using such devices.
Malls in Dubai have already banned the use of hoverboards as they may pose a risk to shoppers. Col. Al Mazrouei urged parents not to give in to the demands of their kids.
Several international airlines, including Dubai's Emirates and US' Delta, ban the transport of these devices as they contain lithium batteries that can explode under pressure.
"To ensure the safety of passengers and crew, spare lithium batteries used for electronic devices such as cameras, mobiles phones and laptops are restricted from checked-in baggage. A popular item containing lithium batteries is the smart balance wheels also known as 'hover boards'. Emirates restricts all smart balance wheels – with or without lithium batteries removed – from checked-in or carry-on luggage," says Dubai's Emirates.
In addition, Dubai Municipality recently banned the use of these self-balancing scooters in all public places in Dubai. Users will not be allowed to ride these self-balancing scooters in shopping malls, residential complexes, public sidewalks, roads, dedicated to the public and the walkway, according to the director of the Department of Health and public safety in Dubai Municipality, Engineer Marwan Al Mohammed.
He pointed out that in case of any violation the device will be confiscated.
QCC is the entity responsible for developing quality infrastructure and raising awareness on quality standards in the emirate of Abu Dhabi.
"We also urge consumers to report any incidents and injuries resulting from the use of unsafe products and devices through Manaa consumer safety system," said QCC's Al Balooshi.
10 steps to hoverboard safety
QCC provided useful tips to help riders avoid potential accidents and body injuries involving hoverboards:
1. Step right in the middle of the device when mounting it
2. Look straight ahead when riding
3. Stepping back to get off
4. Request help of someone to catch you if you are new to riding one
5. Wear a properly fitted helmet, elbow pads, knee pads and wrist guards
6. Keep away from areas where there is vehicular traffic
7. Buy the hoverboard from a reliable seller
8. Charge and store the device in an open dry area away from items that can catch fire.
9. Avoid overnight charging
10. Avoid charging the hoverboard directly after riding, or when you're not able to observe the device.
Follow Emirates 24|7 on Google News.