UAE: How to Replace a lost, stolen or damaged Emirates ID card?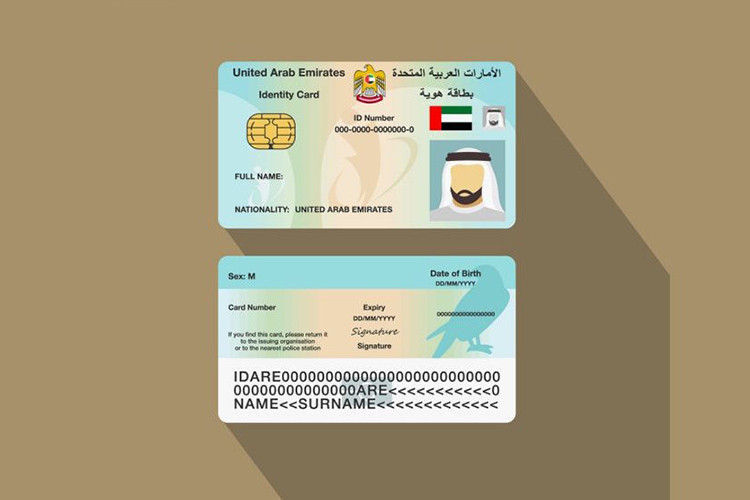 The Federal Authority for Identity, Citizenship, Customs and Ports Security (ICP) in the United Arab Emirates has urged residents who have lost or suspect their Emirates ID card has been stolen, or damaged, to apply for a replacement as soon as possible. The ICP has outlined the steps to request a new Emirates ID card:
First, residents must report the incident to the nearest ICP Customer Happiness Centre so the stolen or lost card can be deactivated immediately. Those who have lost their ID card must provide the ICP with their ID number or a copy of the lost ID, in case they don't have it. Those with damaged cards must bring their old card with them. When reporting the incident, residents should bring their identification papers to prove their identity. UAE nationals must bring their original valid passport and a family book, while GCC nationals must provide a document proving their residency in the UAE. Expatriate residents must bring their original passport stamped with a valid residency permit. If the lost ID belongs to a child under 15, the parent must provide an original birth certificate of the child along with a coloured passport photo against a white background.
After reporting the incident, residents must fill in an application form at any of the ICA's Customer Happiness Centres or the UAE ICP app available on iTunes and Google Play to request a replacement of their ID card.
Applicants must pay AED 300 for the replacement of a lost or damaged ID, in addition to application fees of AED 70 in case of applying through typing centres, or AED 40 in case of applying through the eForm on the ICA website. These fees apply to all UAE nationals, GCC nationals, and expatriate residents. Residents may get an express ID replacement service at ICA main's Customer Happiness Centre against AED 150 extra.
Once the application is submitted, residents will receive a text message from the ICP about the status of their application and the expected delivery date. The ID card will be issued within 48 hours from the time of submitting the replacement application. Those who applied for the express service will receive the ID card within 24 hours from the time they submit the replacement application. Residents must contact Emirates Post to receive the card after receiving a message from ICP on the availability of the card.
It is important for residents to report a lost, stolen or damaged ID card to the ICP as soon as possible to avoid any potential misuse of their identity.
Follow Emirates 24|7 on Google News.