UAE is the world's top water consumer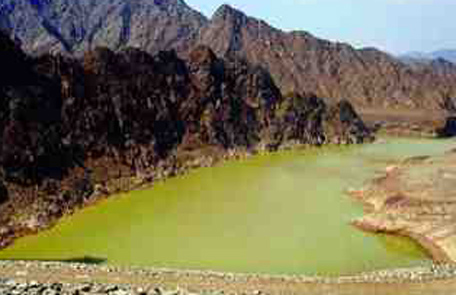 UAE people have emerged as the world's largest water consumers, with the average per capita consumption standing at 500 litres per day, nearly 82 per cent above the global average individual demand.
Demand for water in the UAE, the second largest Arab economy, totalled around 4.5 billion cubic metres (bcm) in 2010 and is projected to nearly double to nine bcm in 2030 because of high consumption and population growth, the ministry of environment and water said in a report carried by the semi official daily Alittihad.
Nearly two thirds of the water demand in the country is met though ground reserves while the rest is produced by costly sea desalination plants, with a capacity of around 1.1 billion cubic metres per year. About 200 million cubic metres also come from recycling.
"The UAE average water consumption is higher than the average demand in advanced countries with similar climate and is far above the global average," Mariam Hassan Al-Shanasi, the ministry's undersecretary, said in recent comments.
Shanasi gave no reason for the high demand in the UAE but experts attribute it to the hot weather, rapid population growth, a steady expansion in most non-oil sectors and lack of public awareness about water conservation.
"There is an urgent need to stop the drainage of underground water resources, protect the country's water and environment systems and rationalize water consumption….we also need to curb the excessive use of water as this is adversely affecting our environment."
Official figures showed the UAE has around 70 major water desalination plants, accounting for 14 per cent of the world's total production of desalinated water.
"Costs of water production in the UAE stood at nearly Dh11.8 billion in 2010, an average Dh7.16 per cubic metre," the ministry said.
Follow Emirates 24|7 on Google News.