UAE job loss? Bank can't touch non-salary accounts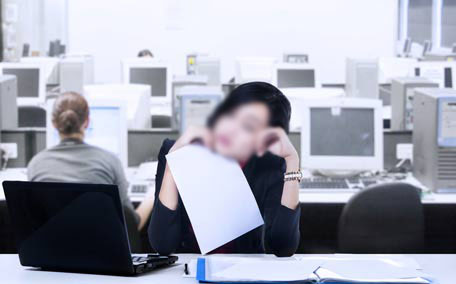 End of service does not allow a bank to automatically deduct from its borrower's (debtor) saving account, the Central Bank has ruled, according to a report in 'Emarat Al Youm'.

The report quotes a bank official, who preferred to remain anonymous, stating that standard contract forms prepared by the banks defines the security provided by a customer to the bank in case of a personal loan or financing a car, for example.

The source pointed out that this security is the monthly salary of the customer, along with the end of service gratuity (ESG), or that debtor being personally guaranteed by another person.

Should the person lose his/her job, the bank has the right, under contract, to reserve the client's salary and his ESG, only.
What this means is that no other account held in the same bank can be touched.

He explains that in the event the customer has another account with the bank itself and keep his/her savings in it, the bank will not be able to deduct any money from these accounts.

He added, however, that after consulting the customer, agreeing with him/her on the accounts, the bank can deduct from the separate savings account in such cases.

Emarat Al Youm reported that banks had deducted from saving accounts and investment accounts, in addition to the salary account, in cases where a customer did not have job.

These complainants confirmed that they have a good credit history and didn't delay any payment of installments.

Follow Emirates 24|7 on Google News.