UAE judge rebuked over alimony ruling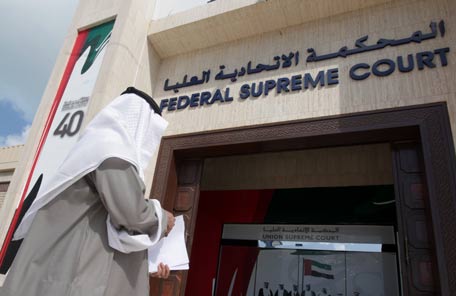 In a rare legal case, the UAE's top court has rebuked a judge for issuing a sentence forcing a husband to pay his ex-wife a large alimony without checking the urgency of the case and whether she deserves that sum.

The Federal Supreme Court (FSC) decided to reprimand the judge after receiving a complaint from the husband against the sentence on the grounds it involved a large alimony plus other expenses to her and her housemaid.

The order included payment of Dh90,000 as "outstanding" expenses to the woman, Dh15,000 as "urgent" monthly alimony, Dh14,000 dental treatment expenses, Dh10,000 for the housemaid's recruitment office, and Dh1,000 as monthly wage for the maid.

After hearing the case again, the FSC decided to slash the "outstanding" expenses to Dh28,000, cut other payments and cancel the rest, according to local newspapers.

The FSC also decided to rebuke the judge for issuing such a ruling on the grounds it was not an urgent case for the ex-wife and he did not check if she deserves all that sum. The court also took into consideration the ex-husband's request to refer the case to the family guidance committee for an out-of-court settlement.

"The FSC decided to rebuke the judge for issuing that sentence…it also rejected the judge's grievance application and maintained its decision to rebuke him," the Dubai-based Emirat Alyoum daily said.
Follow Emirates 24|7 on Google News.