UAE Maritime Week 2018 kicks off in Dubai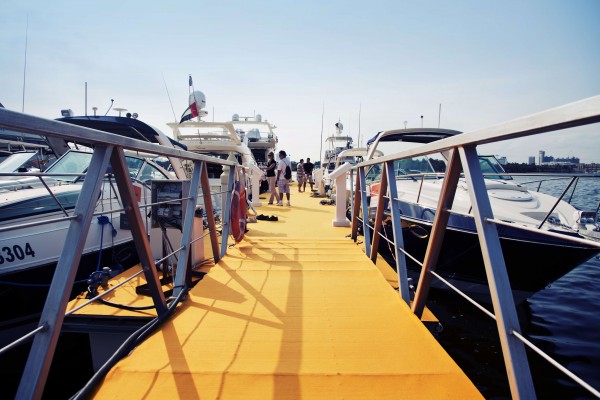 UAE Maritime Week, a first-of-its-kind event on the regional map, kicked off today in Dubai, with the participation of leading global maritime industry leaders, attending to discuss the maritime sector's future, especially its thrust to adopt and promote a culture of innovation, knowledge and smart transformation.
The week-long event was inaugurated by Dr. Abdullah bin Belhaif Al Nuaimi, Minister of Infrastructure Development and Chairman of Federal Transport Authority - Land and Maritime.
The UAE Maritime Week 2018 agenda, which will run until 1st November, 2018, began with the Dubai Maritime Summit 2018, a strategic platform for the emirate to present its experience as one of the five most competitive and attractive maritime clusters in the world, where Dubai accommodates more than 7,400 companies and over 13,000 maritime and investment activities that will help contribute to the creation of more than 76,000 jobs.
Commenting on the summit, Sultan Ahmed bin Sulayem, Chairman of Ports, Customs and Free Zone Corporation and Chairman of Dubai Maritime City Authority, pointed out that the Dubai Maritime Summit 2018, which is being held under the patronage of H.H. Sheikh Hamdan bin Mohammed bin Rashid Al Maktoum, Crown Prince of Dubai and Chairman of Dubai Executive Council, represents a major boost to national and international efforts aimed at strengthening the maritime sector.
"The current edition of the event is of particular significance, as it coincides with the Year of Zayed, while we celebrate the immortal legacy of our Founding Father Sheikh Zayed bin Sultan Al Nahyan, and his vision to achieve excellence in all fields, especially the maritime sector. The Summit is an important milestone in a series of achievements that Dubai has accomplished as an influential power on the global maritime map, led by the vision and guidance of His Highness Sheikh Mohammed bin Rashid Al Maktoum, the Vice President, Prime Minister and Ruler of Dubai."
"The sector is set to contribute progressively to our GDP over the next few years. We are committed to supporting the outcome of the Summit, which has seen in-depth discussions on knowledge, innovation, and smart transformation. They are important in overcoming obstacles and exploring investment opportunities to build a safe, renewable, sustainable and futuristic marine community," said Sultan bin Sulayem.
UAE Maritime Week 2018 is expected to attract overwhelming participation, following the success of the 2016 edition, which saw more than 400 exhibitors and attracted 8,000 senior maritime experts and specialists, as well as visitors from across the world.
Follow Emirates 24|7 on Google News.