UAE mom to attempt world record for most number of pull-ups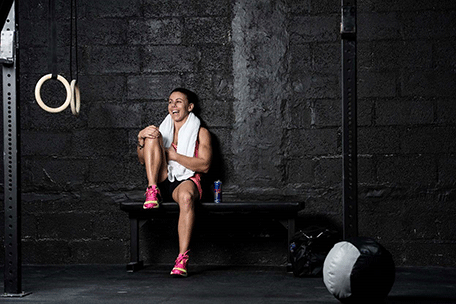 The UAE-based Australian mother will attempt to set new world record for most number of pull-ups in Abu Dhabi on March 10th and 11th.
Organized by Abu Dhabi's Al Wahda Mall under its initiative to support healthy lifestyle, Eva Clarke, seven-time record holder, will attempt to set new record for most number of pull-ups in three categories – one hour, 12 hours and 24 hours. Clarke already holds the record of 3,500 pull-ups.
The fitness enthusiast has embarked on this initiative for the charity organization 'Task Brasil'.
The residents can attend the event – which is open to the public – and contribute to the charity. The NGO is a cause to fight against countless children onto the streets: Domestic violence, being orphaned or abandoned, or simply belonging to dysfunctional families.
Aligning the event strategically with International Women's Day celebration, Mohammed Nauman Thakur, General Manager, Al Wahda Mall, said: "We acknowledge and appreciate the vital role that a woman plays in today's society. We are very pleased to have been supporting this noble cause, and assure our whole hearted support to Eva Clarke, Abu Dhabi's fitness icon to successfully achieve the most pull ups in 24 hours.
"I also invite mall goers to visit the mall and support her by cheering for her onsite, and through donations. All proceeds from this fund raiser goes to charity organization 'Task Brasil' - where a major number of teenage mothers and their babies and their families have benefited from the facilities and services provided. Our aim has always been to initiate activities that will also help create awareness and promote healthy living among the residents of Abu Dhabi."
Follow Emirates 24|7 on Google News.