UAE motorists on heavy mist alert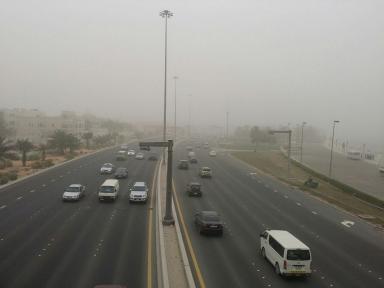 The UAE woke up to a misty morning on Wednesday, with the weathermen cautioning motorists to drive carefully.

"Chance of fog formation over some internal and coastal areas, especially the middle and western areas," reads the tweet on the official handle of the National Centre of Meteorology and Seismology (NCMS).

"Mist on scattered areas of Abu Dhabi and Ras Al Khaimah," it reported later.

The weathermen predict a fairly dry weather.

"Fair to partly cloudy at times," reads the forecast on the NCMS website.

"Light to moderate winds. Sea will be slight to moderate in Arabian Gulf and Oman Sea."

"The relative humidity is likely to increase during night and early morning over some coastal and internal areas, with possibility of mist formation."

Temperatures hit a low of 8 degrees Celsius, and a high of 29 degrees Celsius in the internal regions.

"The lowest temperature recorded over the country today morning was 8 C in Hamim at 7:15 AM," reads the NCMS tweet this morning.

The NCMS warned that the foggy conditions could continue on Thursday morning.
Follow Emirates 24|7 on Google News.