UAE national wins twice in 2 days: Dh600,000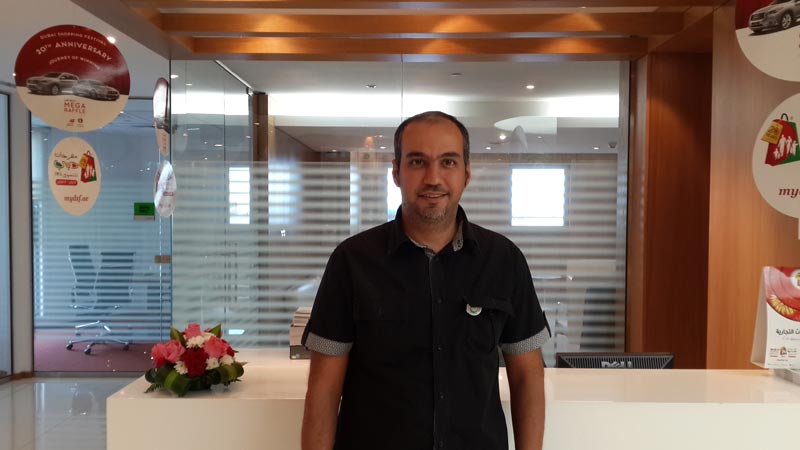 UAE national Ali Mohammed Hassan got two times lucky at the Dubai Shopping Festival (DSF), after he won two raffle draws within two days, and took home Dh600,000 worth of rewards.

On Friday, he won the Infiniti Mega Raffle's weekly prize of Dh100,000 in cash.

Overjoyed with the win, he went on to buy another ticket on Saturday, only to hit the jackpot again, and win on Sunday. He walked away with the Nissan Grand Raffle prize of two Infiniti cars – QX60 and Q50 – and Dh100,000 in cash

"Every year I participate in DSF raffles but I have never won anything," the 36-year-old Emirati said.

It took him nearly 18 years to win, and what a win it has been.

"When I got the first call, I was in shock. But, when I got the second call, I thought I was going to faint," Ali said. "I couldn't sleep the whole night. I can't believe what is happening to me!"

He added that he had bought both the tickets from the same petrol station near Al Wasl Club in Oud Metha.

Ali secretly hopes that he'd hit a hat trick, and claims he's going to buy more tickets till the end of DSF.

During the last week of DSF, shoppers will now get a Nissan Grand Raffle coupon with the purchase of every Infiniti Mega Raffle coupon. With the Nissan Grand Raffle, participants can win a Nissan car every day and a Nissan Patrol every week.

The Infiniti Mega Raffle offers shoppers the opportunity to take home a prize worth Dh500,000 every day until February 1.

The daily prize consists of two Infiniti models, QX60 and Q50, plus Dh100,000 in cash. The Infiniti Mega Raffle ticket is priced at Dh200 at select Enoc and Eppco petrol stations, Global Village and Gold Souk.
The Infiniti Mega Raffle coupon also allows a chance to win over Dh2 million through weekly draws.

Follow Emirates 24|7 on Google News.