UAE Rain Impact: Firms declare 3-day weekend; staff to work from home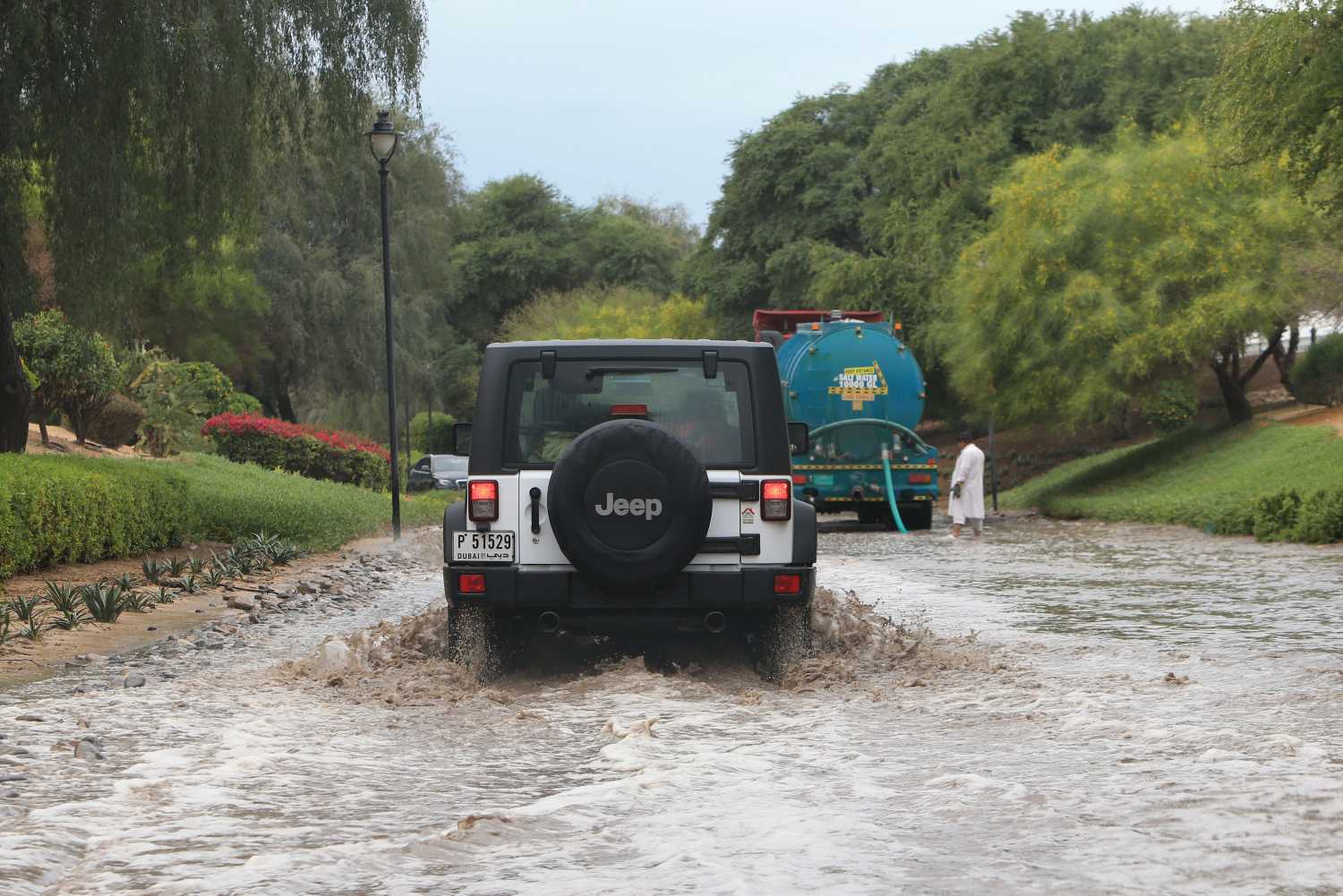 Several employees in the UAE are taking a three-day weekend either by choice or as being instructed by their companies.
An architectural company based in Al Ain is asking employees to leave now. "We are on the border of Oman and Al Ain and have been asked to leave before 11 am in the morning," a staff member told this website.
A petrochemical engineer working in Abu Dhabi but living in The Springs area has decided to call Thursday an off day on his own accord after being struck in traffic for a while.
"I was on the roads until very late nigh yesterday. It took me more than an hour to come home just from Jebel Ali. I don't want to get stuck in it today. It's better to be home," he said on the condition of anonymity.
Many women employees are also taking off today due to school closure.
"I have two kids at home and there's no way I can leave them home without any supervision. My babysitter from the agency is booked today. It's such a short notice. I have no other choice," said an employee living in Al Furjan who works for a shipping company in the country.
Some companies are also giving the option of letting employees work from home. An employee in an IT firm in Media City confirmed to this website that they are allowed to work home only if needed.
Some employees working in Jebel Ali Free Zone have also decided to take off today after they were sent home early yesterday as heavy rains caused inconvenience.
Dubai's Roads and Transport Authority (RTA) has urged motorists to avoid using Sheikh Zayed Road due to waterlogging in parts of the long stretch after the torrential downpour. Commuters are being requested to use alternate routes like Sheikh Mohammed Bin Zayed road and Emirates Road.
The authority tweeted: "RTA requests the road users coming from & going to Abu Dhabi to use Sheikh Mohammed Bin Zayed road & Emirates Road due to the accumulation of rain water on Sheikh Zayed road."
Follow Emirates 24|7 on Google News.