UAE resident alert: Selfless act that will help you save a life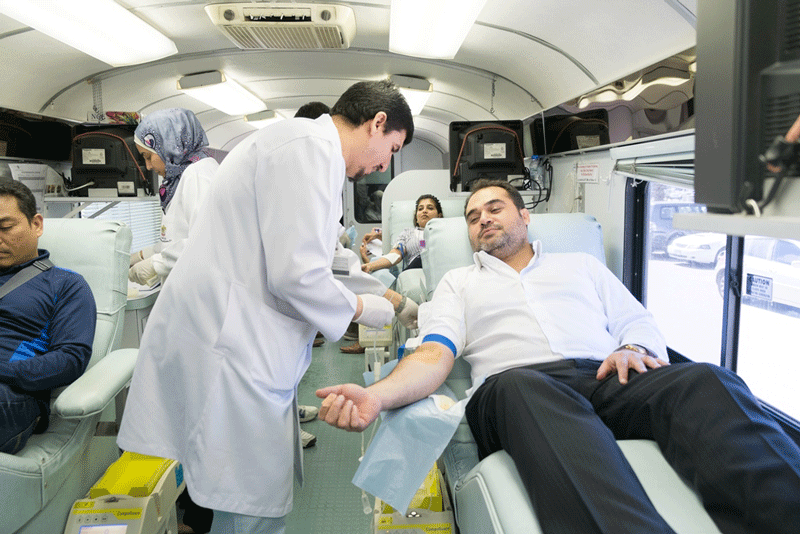 Dubai-based money exchange service provider Wall Street Exchange, a member of Emirates Post Group, will hold a blood donation drive in Dubai on January 27, 2016.
Now in its second year, the thrice-a-year initiative is being organised in association with Ministry of Health, and will be held in the money exchange's Karama Branch near the Central Post Office, Dubai from 10am to 3pm in order to encourage greater number of people to come forward to be a part of this life-saving initiative.
"Wall Street Exchange is proud to be conducting this blood donation camp, which is one of our efforts to pay back to society," said Wall Street Exchange Acting Managing Director Sultan Al Mahmoud.
"The blood donation campaign aims to educate people and the community on the beneficial aspects of blood donation. It will also promote awareness among the public about safe blood transfusion and will motivate people to donate blood voluntarily. We believe that individuals who donate blood are accomplishing one of the most selfless acts," he added.
The campaign is open to the general public. The money exchange expects more than 200 of its staff to participate in the blood donation campaign.
In a media statement, the Wall Street Exchange said that one of the primary reasons for organising such a campaign is that the shelf life of blood is limited, hence, people are encouraged to donate blood on a regular basis to replenish supply.
Detailing the procedure followed from blood donation until it is injected into a recipient, the media statement noted that the 'most urgent blood requirements are for trauma and thalassaemia patients.'
"After checking the donated blood to verify its group and ensure it is free of diseases, the blood is separated into three components namely plasma, platelets and red blood cells. While the red blood cells must be used within 42 days of collection, platelets are stored for a shorter period and must be used within five days of collection. Plasma, on the other hand, can be frozen and used for up to a year," the company said.
An average adult has 10 pints of blood in one's body, and one pint is drawn from the donor using the latest machine. The average red blood cell transfusion is 3.4 pints.
"We would like to extend our sincerest gratitude to the Ministry of Health for partnering with us in this worthy endeavour. Wall Street Exchange joins the ministry in advocating free-of-charge and voluntary programmes for blood donation," said Al Mahmoud.
Follow Emirates 24|7 on Google News.