UAE residents hail the draft of Wadeema's Law to curb child abuse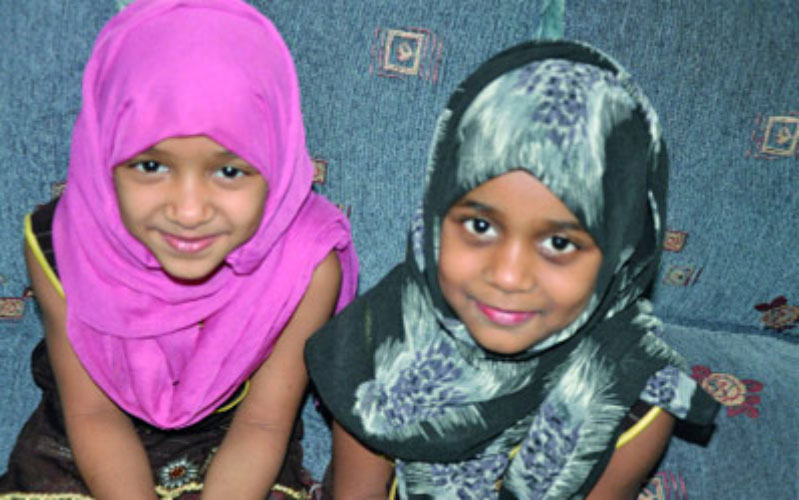 It was a case so horrifying, it shook a nation and paved the way for an initiative that is being lauded by leaders and the community as a progressive step in safeguarding children in the UAE.

Wadeema's Law, which has received the green light for referral as a federal draft law by the Federal National Council in the UAE, aims to regulate the rights of children and all relevant areas to ensure a safe and stable life for them and protect them from abuse and neglect, be it physical, emotional, social or moral.

The draft law will apply to all children in the UAE.

The law has been named Wadeema's Law as a tribute to eight-year-old Wadeema, whose father and girlfriend are currently on trial for the Emirati girl's heinous murder.

The duo are accused of torturing and burning Wadeema and her sister Mira with irons and cigarettes, aside from pouring boiling water on them, beating them and using a stun gun on them.

Wadeema succumbed to her injuries while her younger sister Mira survived.

"It is definitely a positive step. It is very important for society to safeguard the rights of a child, be it a boy or a girl. Special emphasis should be laid on children living with foster or step parents," said Neetu Malhotra, a mother of two and a housewife.

"It is unimaginable for us to think that children will be at risk at their own homes. But times are changing and a society should move along with changing times," said Malhotra.
Experts too are lauding this draft law.
"Wadeema's law is a landmark first step in the development of a comprehensive child protection policy," said Clive Pierrepont, Director of Communications at Taaleem Schools, a major education provider in the UAE.
"However this is an area where many sensitive and critical issues are dealt with; therefore there is much work to be done on of how to apply the practical aspects of the framework and to train the departments, organizations and individuals responsible for its implementation," he added.
"We acknowledge and support the new law on children's rights and safegurading. We congratulate the UAE on taking this step, to secure a safe and stable future for all children in the UAE regardsless of nationality, religion and origin," said the administrator of Dubai-based Seashells Nursery.
"Sexual offences against kids are very common. There are a few reported cases, such as the molestation of a child on the school bus. The law has to be very strict. We all know what happened to the case involving an employee of a Dubai school. The parents had to finally leave the country. Awareness is the key. Punishment should be severe and act as a deterrent," added Niharika Rai.

However, one parent also cautioned that care should be taken to ensure that a Norway-like situation should not be repeated.

"At times, what is OK in one culture is taboo in another. Disciplining the child to behave properly or work harder should not be taken as abuse," said Nisha John, a housewife from Sharjah.

Norway had taken over the custody of two Indian kids aged three and one and put them in a foster home after their parents were 'accused' of feeding the children with their hand and sleeping with them.

"It is definitely a welcome initiative by the government, but a first step in what needs to be a societal change," said Priyanka Bhatia-Mahendru, a certified life coach and a counselling psychologist who works with children through the 'Girl 2 Girl' initiative that aids development and boosts self-esteem.

"My concern though is not the structure of the law itself but rather the support system that will lend strength to the law. Parents, schools, caregivers, the police and all those who will play a part in ensuring the implementation of Wadeema's Law in daily life, need to be aware of their role and the steps they would need to take should a situation arise," she said.

Bhatia-Mahendru, who has worked with educating children on sensitive issues in the past, said not only those involved in implementing the law but the children themselves should be made aware of a step-by-step procedure about what should they do if they find themselves victimised.

"They should know whom to call and where to report. Or at least they should be taught that if they are abused in any way, they must speak to someone they trust, a parent, guardian or a teacher," she said.

Over 50 per cent of cases reported of abuse of minors involve someone close to the child, a parent, a caregiver, or someone they come in contact with regularly.

"As a parent some day, I know I would sleep better at night knowing that a law is there to protect my child," she added. "I just hope those who come in contact with my child after s/he reports the crimes are sensitive and educated about it."

The FNC will debate the 72-article draft law before returning it to the Cabinet to present it to the UAE President His Highness Sheikh Khalifa bin Zayed Al Nahyan for final approval.
Follow Emirates 24|7 on Google News.