UAE rushes urgent cholera treatment supplies to Yemen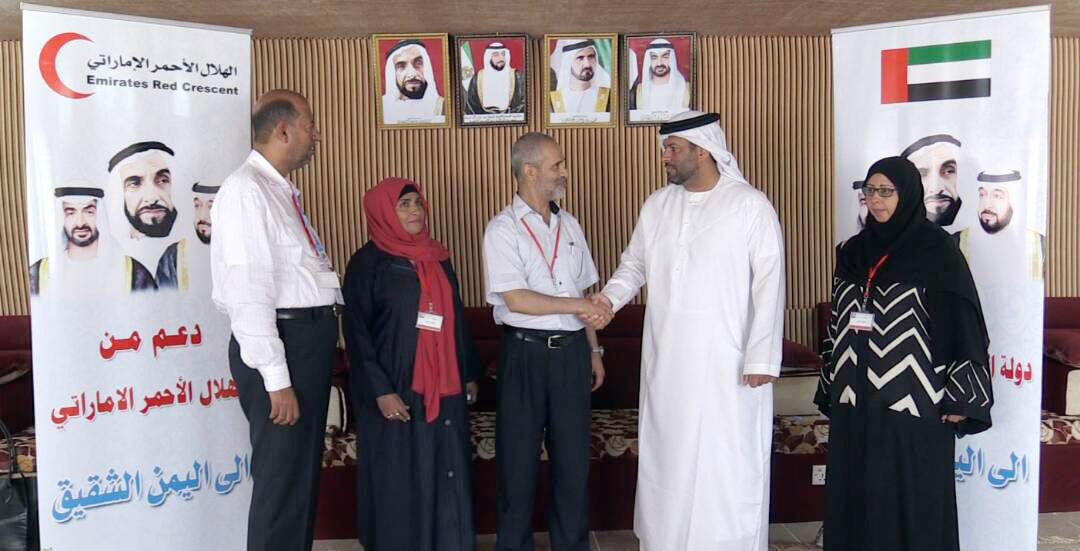 The United Arab Emirates has delivered urgent medical assistance to the southern governorates in Yemen to help in efforts to contain the cholera outbreak.
The UAE answered a humanitarian appeal by the World Health Organisation, WHO, and other international organisations, which warned of the appearance of more than 300,000 cases in Yemen amidst the collapse of the country's healthcare system.
The Emirates Red Crescent, ERC, launched the first phase of assistance by providing these governorates with medicines to rein the disease and by running medical convoys to distribute medicines and intravenous solutions and fluids.
The ERC officials said that additional urgent medical supplies will be provided to hospitals and health centres affected by the disease within the coming days.
They said that medical assistance was handed out to health authorities in the presence of Yemeni Deputy Health Minister, Dr. Abdullah Dahan, representative of WHO, Dr. Omar Zein, and other officials.
The cholera outbreak in Yemen has killed 242 people and left nearly 23,400 others sick in the last three weeks alone, WHO said on Friday.
If the transmission goes on at this speed, we need to expect something that could go up to 300,000 cases over the next six months, WHO warned.
The UN intends to launch an urgent cholera response plan within the next 48 hours with increased treatment centres and oral rehydration points.
Follow Emirates 24|7 on Google News.