UAE's Etihad Airways to debut world's first mobile expo unit at Arab Travel Market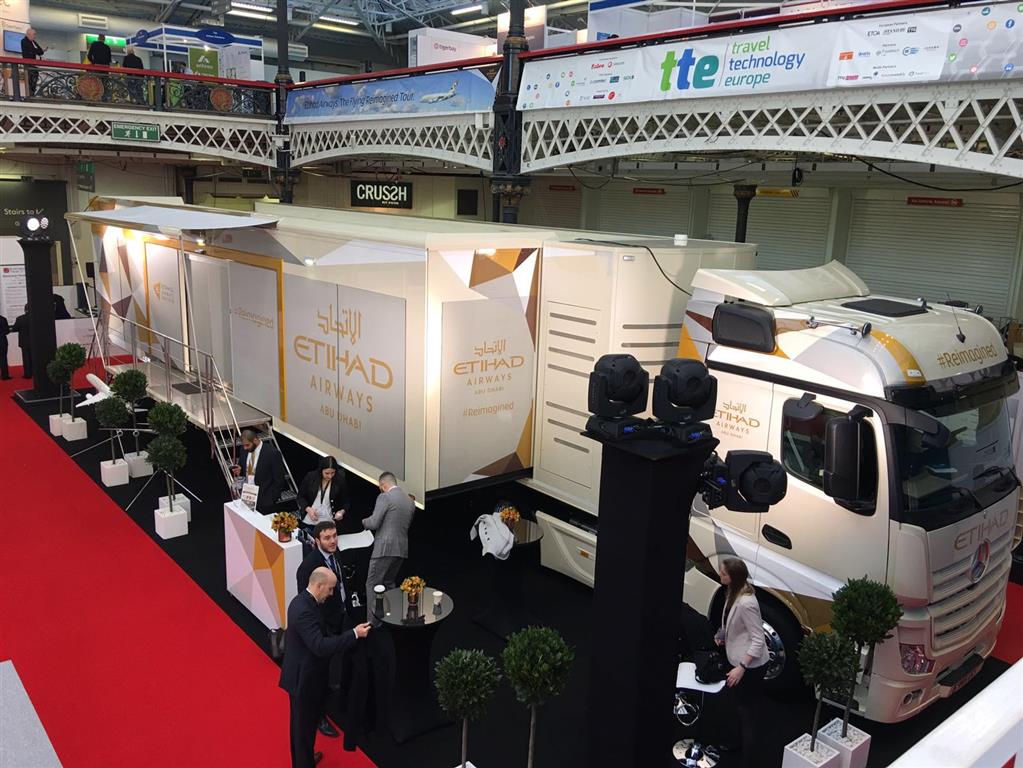 UAE's national carrier Etihad Airways said it will launch the world's first mobile exhibition unit at the Arabian Travel Market, ATM, the premium travel and tourism show in Middle East, which opens in Dubai on 24th April.
The innovative mobile exhibition will provide delegates with a first-hand experience of its award-winning cabin products and inflight service at the four-day event, said a statement from the Abu Dhabi-based carrier.
The 16-m-long mobile exhibition unit, weighing 22 tonnes and measuring 50 sq m, travelled to the UAE from Europe where it has clocked 60,000 km in 18 months, having visited trade events and exhibitions across Switzerland, Germany, France, Italy, The UK, The Netherlands, Ireland, Belgium and Spain.
The carrier's stand at the ATM will include a series of informative and interactive Q and A discussions, said Etihad Airways CEO Peter Baumgartner in an emailed statement.
"The 2017 ATM will have an increased level of excitement for Etihad Airways as the event will see the regional debut of our innovative mobile exhibition unit. It is the world's first and only airline mobile exhibition unit and will ensure the Etihad stand is a must-see for ATM delegates," he added.
It includes full-size mock-ups of The Residence, the world's only three-room cabin on a commercial airline, and the First Apartment both of which are currently onboard the airline's A380 fleet, as well as the First Suite from Etihad's Boeing 787 aircraft, Etihad said.
Painted in Etihad's 'Facets of Abu Dhabi' corporate colours, the mobile exhibition unit also features the airline's renowned Business Studio and Economy SmartSeat, it stated.
Etihad's stand will promote the airline's campaigns to "connect the world via Abu Dhabi", as well as several "winning partnerships" the airline has with the fashion industry and annual Fashion Weeks, City Football Group, the Formula 1 Etihad Airways Abu Dhabi Grand Prix, and Taste Festivals.
There will be live cooking demonstrations from Etihad chefs and a major highlight is set to be the liquid nitrogen ice cream giveaway to delegates at the ATM.
Visitors to the stand will have a glimpse into the future of air travel through VR headsets in the video area and iPad pods with special focus on the Abu Dhabi Airport Midfield Terminal and the airline's unique Digital Transformation and Innovation, DTI.
Follow Emirates 24|7 on Google News.