UAE's Zayed Giving Initiative provides free medical treatment for 4500 Egyptians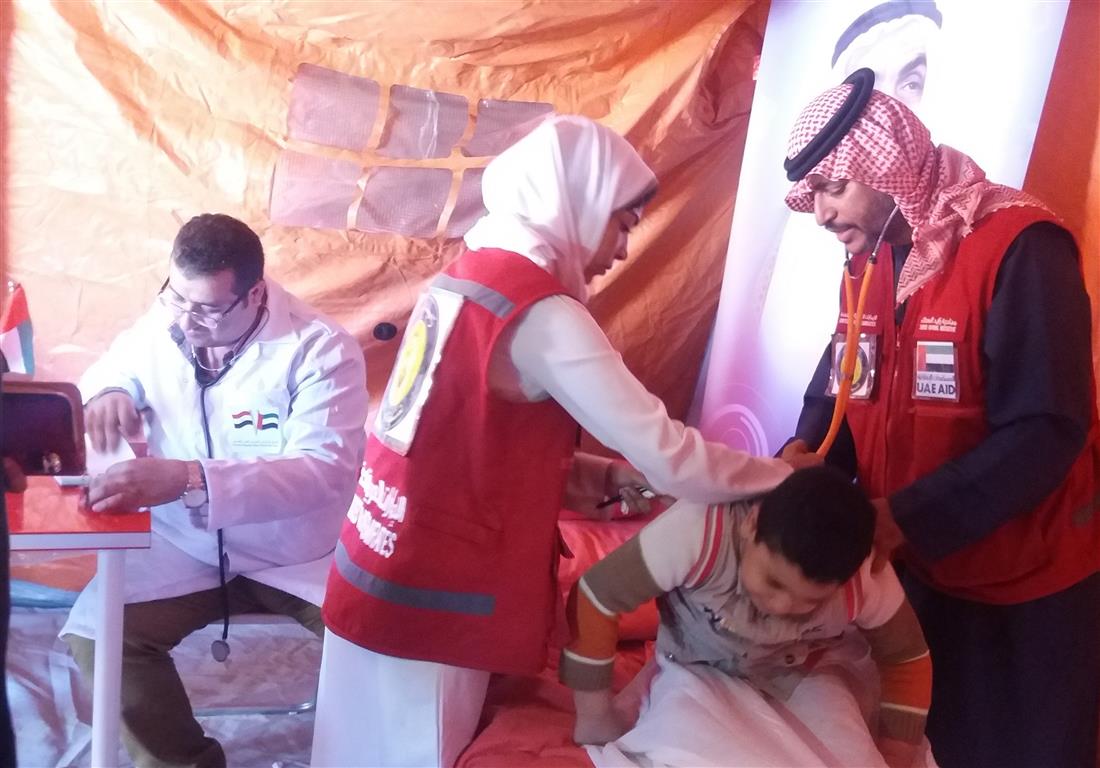 The Zayed Giving Initiative, a UAE humanitarian initiative, recently treated 4,500 Egyptian children and elderly people in collaboration with UAE-based charities, the Saudi-German Hospitals Group and the Egyptian Ministry of Youth and Sports.
A group of 50 volunteer Emirati and Egyptian doctors and medical staff were involved in the effort using a UAE-Egyptian mobile hospital.
Dr. Hosam Abu Sati, Under-Secretary of the Egyptian Ministry of Health and Population, thanked the UAE and its leadership, especially President His Highness Sheikh Khalifa bin Zayed Al Nahyan, Vice President and Prime Minister and Ruler of Dubai, His Highness Sheikh Mohammed bin Rashid Al Maktoum, and His Highness Sheikh Mohamed bin Zayed Al Nahyan, Crown Prince of Abu Dhabi and Deputy Supreme Commander of the UAE Armed Forces, for supporting humanitarian initiatives across the world.
The latest effort by the UAE, a leader in global humanitarian action, was welcomed at the popular and governmental levels.
Dr. Reem Othman, Humanitarian Work Ambassador at the Zayed Giving Initiative, noted that the initiative, which was launched 17 years ago, has provided free medical treatment for millions of people, regardless of colour, sex, race or faith.
The Zayed Giving Initiative was named after its patron and the founder of the UAE, the late Sheikh Zayed bin Sultan Al Nahyan.
Follow Emirates 24|7 on Google News.