UAE security products sector booming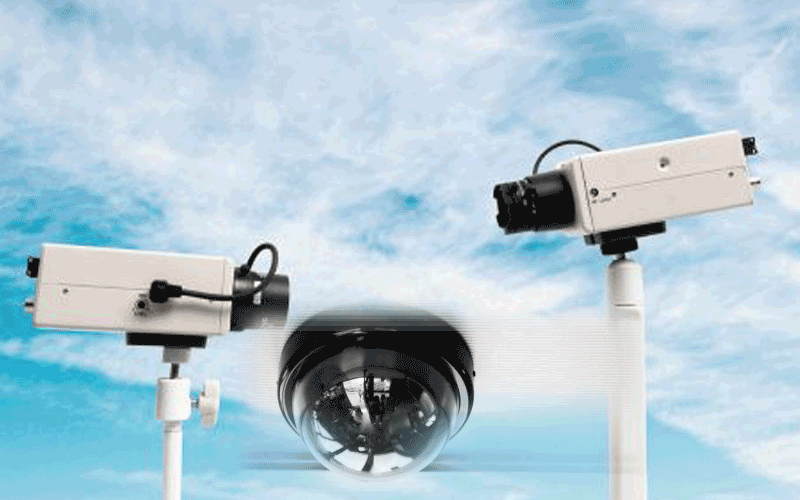 A high-profile criminal case grabbed headlines in the region forcing authorities to focus on the hitherto oblivious security products sector.
Companies dealing in security equipment are doing massive business following the murder of Hamas leader Mahmoud Al Mabhouh in a Dubai hotel last year. And Intersec 2011 is proof to this!
The huge turnout at the exhibition, despite recession, reflects on the changing perception of people and determination of officials regarding safety and security in the country.
According to Major Ali Khalifa Al Ghais, Deputy Manager, Department of Protective Systems, Dubai Police, rapidly changing security scenario worldwide has led to governments revising security measures and legislation to combat security threats. "The UAE has made significant changes to ensure safety and security of its residents. As threat perceptions change it is important we remain ahead of the curve and put in place measures to anticipate and thwart any potential danger that may be posed by various sources."
Representatives of various security industry firms at Intertec said sales of security products, especially closed circuit television sets (CCTV),
surveillance cameras, perimeter control and access control systems have shot up sharply, with the hospitality sector leading the demand.
Samir Sajwani, Managing Director, Zahra Network and Controls, said: "After a few high-profile crimes in Dubai, the security industry got a major boost.
Demand for security products, especially cameras and CCTVs have increased substantially. We have recorded satisfactory growth during recession."
An official from Inception, participating in Intersec, said his business grew from $1 million to $10m. Dubai Police and Abu Dhabi Police have introduced new security legislation, wherein hospitality, financial, banking and retail sectors are required to have efficient surveillance cameras. Global slowdown might have affected small timers, however, bigger companies in all sectors are holding on and are investing in beefing up security, he added.
Many companies in Abu Dhabi did not follow the rule as their budgets for 2010 could not accommodate additional expenditure on security products. However, that is taken care of in this year's budgets, say several companies.
Therefore, security consultants and dealers are expecting a bullish Abu Dhabi market this year. "We are increasing our business in Abu Dhabi where security related business is growing," the official from Inception said and added that the company is relying on the new guidelines of Abu Dhabi Police.
The demand for security cameras have been growing tremendously not only in hotels and banks but also from retail outlets in shopping malls as well as entertainment zones. In Abu Dhabi, rules are more stringent as surveillance cameras installed are required to record high resolution images and videos.
In Dubai several projects are being redesigned to incorporate the enhanced security needs.
Companies and establishments in Abu Dhabi are given one year to complete the security enhancement systems. Those who fail to comply within the period, will be fined. Abu Dhabi's rules insist that surveillance cameras are IP (Internet Protectol) controlled and integrated to the Ministry of Interior system. Using the IP integrated surveillance systems, a centralised surveillance centre in the Ministry of Interior can access video footages.
Earlier people were afraid of CCTVs, whereas today they are eager to know more about the equipment and their functions, said Sajwani.
Rajan Kartha, Regional Manager, Middle East RBH Access Technologies Inc, a Canadian company said: "We have seen an increased demand for security surveillance systems in the UAE and the rest of the Middle East. Definitely the high profile crimes involving Hamas leader caused more awareness about security products in the region."
He said the company has completed a 300-plus unit access control system and is working on many new projects. "Our recent projects in the UAE include the Delma Mall Abu Dhabi," Kartha added.
Kantry Riarh, from RBH Access Technologies added: "The feedback that we get from our dealers in the UAE and other GCC countries is positive and many projects delayed due to recession are back on track. Now there is more demand for access control systems and surveillance cameras in Dubai, too. We got requests from developers of delayed projects like Bay Square, part of Business Bay to install access control systems. The project was stopped three years ago is now back in business. The impact of revived projects is also visible in the market."
Ahmed Pauwels, CEO, Epoc Messe Frankfurt, organisers of Intertec said increasing demand for innovative security products is a major driving force in the industry. He said quoting a research report by Homeland Research Corporation that the UAE security spending will double from $5.5 billion to more than $10bn over the next 10 years.
Follow Emirates 24|7 on Google News.