UAE sporting enthusiasts gear up for Salomon Wadi Bih Run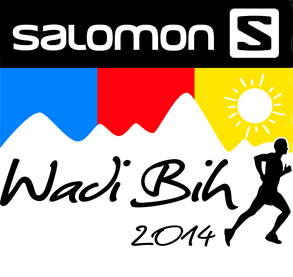 Sporting enthusiasts in the UAE are gearing up for Salomon Wadi Bih Run on February 7.

The event, which kicks-off at The Golden Tulip in Dibba, will see teams of five make their way up The Hajar mountains to altitudes of 1,000 feet above sea level, passing through wadis and rough terrain tracks in a scenic yet physically gruelling 13 stage 72-kilometre loop.

It is reported that 1,200 runners have already registered for the trail running event this year.

Since its beginning 21 years ago by dedicated runner John Young in 1993, an estimated 20,000 participants have taken part in this unique adventure.

This year, the event is being sponsored by sports equipment giant Salomon.

"With the highest mountain range in the eastern Arabian peninsula to run through, and global sports giant Salomon on board, we feel that the sky's the limit for The Wadi Bih Run," said John Young.

"This is our 22nd race and it is really encouraging to see that the sport of trail running is going from strength to strength."

Patrick Hebling, Commercial Manager for Salomon EMEA, said, "Through our global network, we plan to promote this exceptional race, establishing the Emirates as a regional hub and international destination for this exceptional endurance sport.

"The Salomon Wadi Bih Run is the only race of its kind in the GCC."

The 22nd Salomon Wadi Bih Run offers long distance endurance runners the chance to compete a solo 50-kilometre race this year, a first for the competition.

Interested candidates can log on to The Wadi Bih Run (www.wadibih.com) and register.
Follow Emirates 24|7 on Google News.