UAE to be 2nd fastest growing aviation market by 2014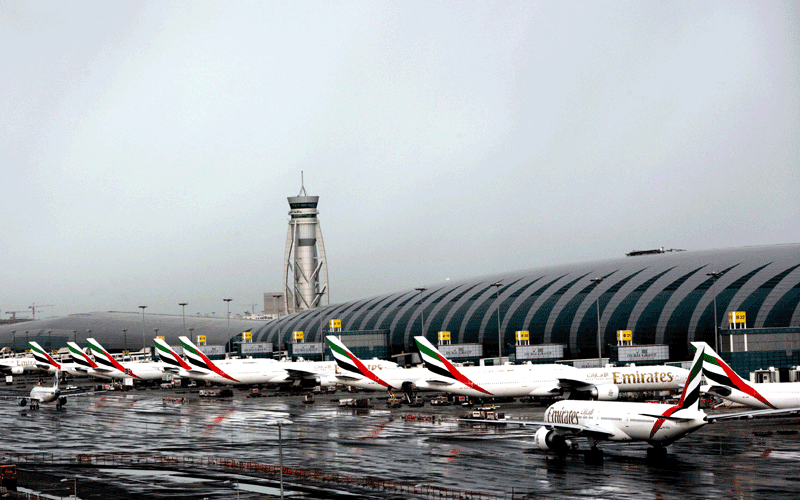 The UAE will be the second fastest growing aviation market in the world after China and also among the top 10 countries for international passengers by 2014, according to forecasts by global aviation body.
The International Air Transport Association (Iata) projected that China aviation market will expand by 10.8 per cent, followed by UAE (10.2 per cent), Vietnam (10.2 per cent), Malaysia (10.1 per cent) and Sri Lanka (9.5 per cent).
The Middle East is expected to have the world's fastest growth rate in air travellers with its numbers set to rise by 9.4 per cent between 2009 and 2014.
The UAE, Kuwait, Jordan will be among the top 10 fastest growing countries, with the UAE ranked 7th for international passengers at 82.3 million, and emerging as the number two in forecasted growth at the rate of 10.2 per cent, coming second to China.
International freight demand will grow 8.1 per cent as freight links to and via the Middle East region continue to develop. The UAE will once again lead the region, handling 2.7m tonnes of cargo.
Globally, IATA states by 2014 there will be 3.3 billion air travellers, up by 800m from the 2.5 billion in 2009.
Also, by 2014 international aviation will handle 38m tonnes of air cargo, up 12.5m tonnes from the 26m tonnes carried in 2009. China will be the biggest contributor of new travellers.

Regional focus
"Despite some regional differences, the forecast indicates that the world will continue to become more mobile. This creates enormous opportunities but also presents some challenges. In five years we need to be able to handle 800m more passengers and 12.5m more tonnes of international cargo. To realise the economic growth potential that this will bring, we will need even more efficient air traffic management, airport facilities and security programmes. Industry and governments will be challenged to work together even more closely," said Giovanni Bisignani, IATA's Director General and CEO in a statement.
He added: "The shadow of the global economic recession is expected to remain over parts of the industry for some time to come. Sluggish growth rates in Europe and North America are not only the result of being mature markets. Lingering consumer debts, high unemployment and austerity measures will dampen growth rates."
Of the 800m new travellers expected in 2014, 360m or 45 per cent will travel on Asia Pacific routes and of those 214m will be associated with China (181m domestic and 33m international). The United States will remain the largest single country market for domestic passengers (671m) and international passengers (215m).

International connections
International passenger numbers are expected to rise from 952m in 2009 to 1.3bn passengers in 2014. This 313m traveller increase reflects a compound annual growth rate (CAGR) of 5.9 per cent.
And while China will lead in the fastest growing markets for international passenger traffic with 10.8 per cent, followed by the UAE at 10.2 per cent, by 2014, the top countries for international travel measured by number of passengers will be the US (at 215m, an increase of 45m), followed by the United Kingdom (at 198m with an increase of 33m).
Looking ahead, IATA forecasts that Asia Pacific's international passenger demand is expected to grow 7.6 per cent between 2009 and 2014. By 2014, China, Japan and Hong Kong will be the biggest international passenger markets in the region, with China being the largest international and domestic market in Asia. Following the Middle East, Africa will come in at number three and is expected to see international passenger growth of 7.7 per cent.
Follow Emirates 24|7 on Google News.