UAE to build lakes, rest areas near dams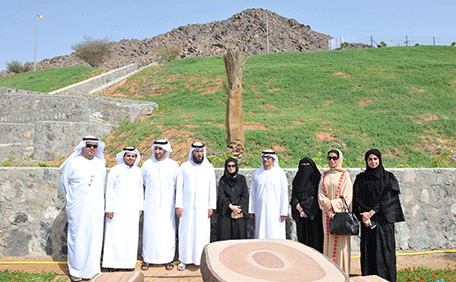 Dr. Abdullah bin Mohammed Belhaif Al Nuaimi, Minister of Infrastructure Development, said the ministry is planning to construct rest areas at dams across the UAE.
He said rest places, green areas and man-made lakes will be built at the dams in coordination with the relevant authorities to study the project.
In a statement, the minister who issued relevant directives, said his ministry takes interest in advancing the quality of the country's infrastructure based on the best relevant global practices to play a role in the achievement of UAE Vision 2021 goals and the national agenda.
Undersecretary at the Ministry of Infrastructure Development, Zahra Al Abboudi, who inspected the first completed lake in the area, said new man-made lakes will be created at Shawka dam in Ras al-Khaimah to increase its capacity by 14 per cent and expand the water body in the valley.
The capacity of the dam, which is 13 metres high and 107 metres long, is 275,000 cubic metres. It helps enhance the quality of underground water and prevent the accumulation of silt and evaporation of stored water.
Director of Roads at the Ministry of Infrastructure Development added that the rest area which was built in less than a year is now being thronged by tourists and residents.
Follow Emirates 24|7 on Google News.