UAE to participate in Bahrain International Garden Show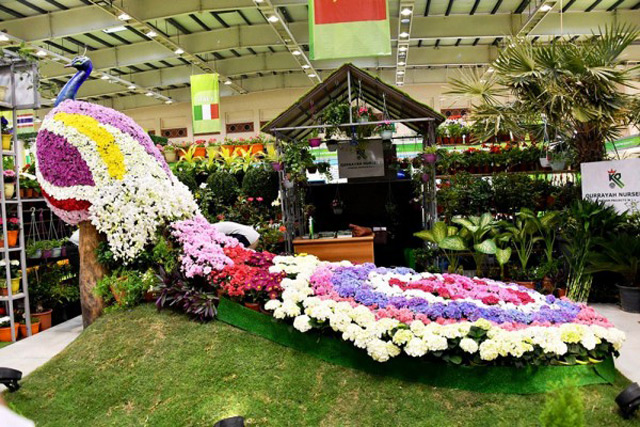 The UAE represented by the Abu Dhabi Food Control Authority, ADFCA, and Abu Dhabi Farmers' Services Centre, ADFSC, will participate in the Bahrain International Garden Show, BIGS 2018, which is set to run from 22nd to 25th February, 2018 in the capital Manama.
The show will be held under the patronage of King Hamad bin Isa Al Khalifa of Bahrain, with the ongoing support of Princess Sabeeka bint Ibrahim Al-Khalifa, wife of King Hamad of Bahrain, under the slogan, 'Food Safety and Human Health'.
Saeed Al Bahri Al Ameri, Director-General of ADFCA, said, "Our participation in BIGS is aimed at enhancing the UAE's strong presence at leading international exhibitions and forums dedicated to agriculture and environmental sustainability. BIGS provides us with an ideal platform to network with all relevant entities in Bahrain and across the globe, and to share the expertise and knowledge on projects of mutual interest in water, soil, saline agriculture, especially ADFCA's Salamt Zadna Project.
At BIGS, we will have a dedicated pavilion to showcase ADFCA's community activities and services and to highlight its efforts to raise public awareness about food safety practices. The pavilion will also feature an agricultural innovation corner, awareness brochures and publications, and presentations on ADFCA's achievements and initiatives including Salamt Zadna Project."
Al Ameri also noted that ADFSC will outline through its BIGS pavilion the authority's best practices, projects, programmes, and activities that benefit its customers, consumers and partners alike. It will also promote the exhibitions and forums organised by the authority in Abu Dhabi, including SIAL Middle East, the only one of its kind in the region, and the Global Forum for Innovations in Agriculture. This will allow ADFCA to attract leading food companies to Abu Dhabi and introduce them to the enormous investment opportunities offered by the UAE.
Emphasising the Authority's keenness on enhancing and streamlining communication among government entities at GCC level, Al Ameri said that such efforts will serve common interests of all GCC countries across all fields, particularly food and agricultural security. It will highlight the long-standing reputation of Abu Dhabi and the UAE in these sectors by introducing participants to ADFCA's solid legislatory framework with regard to food safety and agricultural sustainability.
ADFCA will also share its know-how with governmental and non-governmental entities participating in the event as part of its drive to leverage its knowledge and expertise to achieve outcomes that benefit the entire global community.
Follow Emirates 24|7 on Google News.