UAE toughens visa rules for ill migrants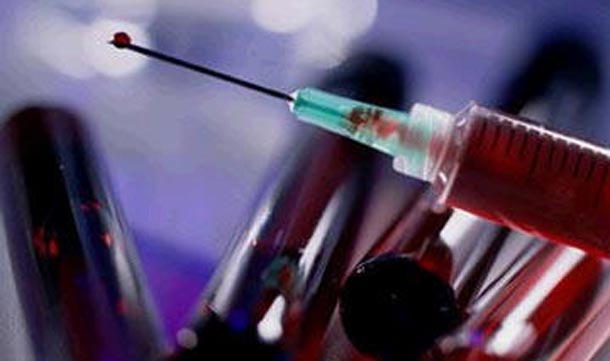 The UAE has introduced stiffer rules on permitting the entry of foreigners who suffer from infectious diseases including tuberculosis and leprosy, the Arabic language daily 'Al Khaleej' reported on Thursday.
Citing a cabinet decision published in the official gazette this week, the paper said expatriates coming to the UAE for the first time would be subject to medical tests for tuberculosis and leprosy before they are granted residence.
Those who are found suffering from any of these diseases would be denied visa and deported, according to the 2010 cabinet decision number 28, which the paper said included amendments to previous rules on visas for migrants.
While tests for tuberculosis are required for issuing residence visa for the first time, leprosy examination is needed for new residence and renewal of visa.
"Residence will not be granted to those found suffering from tuberculosis…residence will also be denied and renewal of visa will be rejected for those suffering from leprosy," the decision said.
The decision kept rules pertaining to medical test requirements for AIDS and hepatitis B, adding that infected persons would not be allowed to enter or stay in the UAE. But it noted that hepatitis tests are required only for newcomers except babysitters, housemaids, nursery and kindergarten employees, and workers at barber shops, health clubs and restaurants.
"These groups must undergo hepatitis tests when they apply for new visa or renewal of their visas…those found infected will be deported."
Under the decision, which Al Khaleej said it had just taken effect, foreign house maids, babysitters and female drivers must undergo pregnancy tests before they are allowed to have medical examination for residence.
If one is found pregnant, the employer must present a statement about his knowledge of her pregnancy before she is granted visa, it said.
The decision said syphilis tests are also required for housemaids, babysitters, and workers at nurseries, kindergartens, barbershops, health clubs, coffee shops, food supply centres, restaurants and other food outlets.
"The decision for medical fitness exempts the non-UAE relatives of nationals, including spouses, children and parents," it said.
The decision set these fees for medical tests — Dh250 for AIDS, hepatitis B, tuberculosis, leprosy and syphilis—Dh50 for pregnancy tests and Dh50 for hepatitis vaccination — Dh200 for authentication of health insurance for private sector workers, Dh500 for authentication of Emirati agent's three-year card for companies having more than 10 workers, and Dh1,000 for expatriate agent's card for one year.
Follow Emirates 24|7 on Google News.