UAE traffic council plan to link driving licence to visa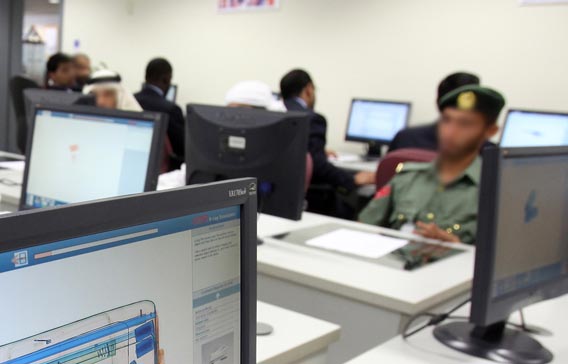 Federal Traffic Council (FTC) has recommended linking renewal of driving licences with residency visa for drivers of taxis and buses, reported Arabic dailies.
At its meeting on Monday, the FTC suggested driving licence for professional drivers of taxis and buses is linked with the renewal of their residence visa, according to Emarat Al Youm and Al Khaleej.
This means validity of the licences depend on period of residence visas for drivers.
However, there is no change in the validity of personal driving licence.
Major-General Mohammed Saif Al Zaffin, Head, FTC, and Assistant Commander of Dubai Police, In-charge Operations, said the council discussed a proposal put forth by RTA for protection of rights of institutions and individuals who hire people, issue them licences, and then allow them to work elsewhere.
He added that linking validity of drivers' licences to their residence visa would preserve the rights of all parties.

Traffic violations
Maj.-Gen. Al Zaffin said FTC also recommended the reduction of certain traffic violations by merging them with similar ones. For instance, sudden deviation and lack of focus while driving can be categorised under one violation. Traffic laws include 147 violations and several of them are not justified, he added.
He said, FTC has recommended considering sudden deviation as a serious violation of rule as it has fatal consequences. Currently, there is a fine of just Dh200, he added.
Similarly, stopping at non-designated places should also be considered a serious offence, he added.
The law includes 147 violations but proved that a number of them are not used and there is no justification for its existence.
Meanwhile, in its last meeting, the FTC included the act of putting make-up while driving as a violation of traffic rules, which incurs fines.
Follow Emirates 24|7 on Google News.