UAE weather alert: Sea surfers, drivers urged caution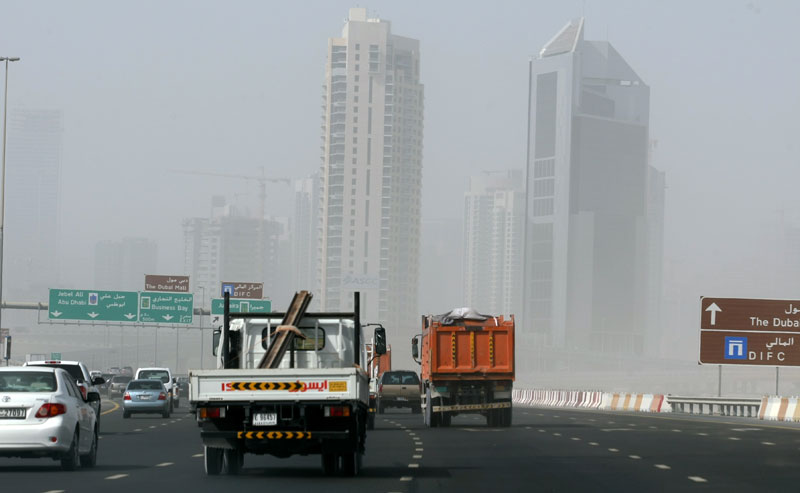 Temperatures are set to drop significantly in some areas of the country, according to the UAE's weather bureau.

North westerly winds will turn strong at times, reducing visibility considerably, reads the forecast by the National Centre of Meteorology and Seismology (NCMS). "North westerly winds will gradually slow down by Monday afternoon," the bureau notes.

The NCMS also warned beachgoers against surfing the sea during this period because of the roughness of the sea.

"The sea is rough to very rough in the Arabian Gulf and moderate to rough in Oman Sea."

The bureau also advised drivers to take precaution on roads due to poor visibility caused by blowing dust and dust-in-suspension, especially over the western areas.

Relative humidity is expected to "increase during the night and the morning over some internal and coastal areas with a chance of mist over some internal areas".

Temperature will hit highs of 39 degree Celsius in the internal region, and lows of 15 degree Celsius, it reckons.

Follow Emirates 24|7 on Google News.