UAE weather: More rain, but not in Dubai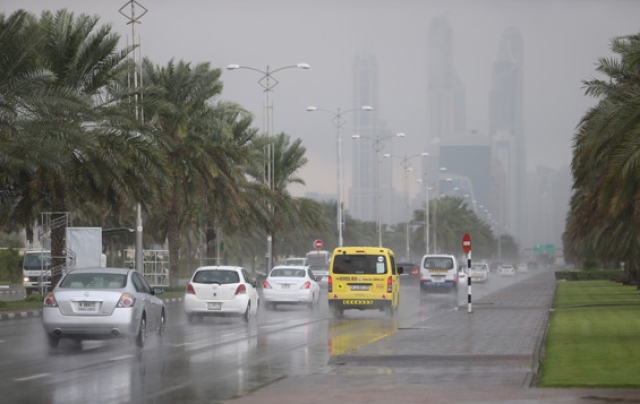 The UAE is to experience more rainfall over the weekend, following Wednesday's lightning storm and corresponding showers that swept across parts of Abu Dhabi and Northern Emirates in the past 48 hours.
The Mercury has also cooled off, bringing temperatures to lows of 10 degrees Celsius in the internal areas of the country.
The UAE's National Centre for Meteorology and Seismology (NCMS) has further issued a marine alert for rough seas on Friday and the first half of Saturday.
Those who are eager to make the most of the outdoor events this weekend, including the Dubai Jazz Festival, the Dubai Food Festival and Tiesto's concert at Zero Gravity, can heave a sigh of relief as forecasts indicate it is not likely to rain on your parade this Friday; at least, not in this emirate.
The NCMS has stated: "The weather will become cloudy at times, especially over the western areas and islands with a chance of light rain."
On Saturday, the partly cloudy weather would likely continue, with moderate winds, freshening at times, could give rise to blowing dust across open areas.
Those who are looking to venture out sailing this weekend, take note as the NCMS stated: "Sea will be rough over the Arabian Gulf and the Oman Sea on Friday. The waters will be moderate by Saturday, becoming rough at times in the morning."
While the temperatures cool off following the rainfall, the relative humidity will increase during the night on Saturday and early morning Sunday, with a chance of fog formation hindering the Sunday morning commute.
Follow Emirates 24|7 on Google News.