UAE weather: Strong winds, low visibility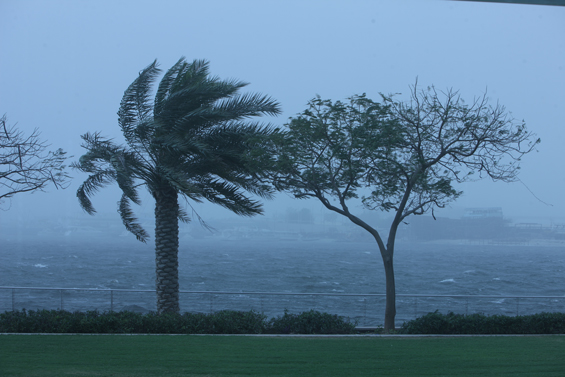 As the summer sun continues to sizzle in the mid-forties over the weekend, respite – albeit short-lived – will come in the form of moderate to fresh winds blowing over open areas.
However, residents, be warned; the winds could also blow dust and sand over open areas, thus leading to low visibility.
The National Center for Meteorology and Seismology (NCMS) for the UAE stated such weather will persist all weekend, with Friday and Saturday also witnessing a spike in the relative humidity levels.
In its weather report, the NCMS stated the northwesterly winds will range between 42 to 50 kilometres per hour, with humidity levels hitting highs of 90 per cent.
The NCMS further stated: "The relative humidity will increase during night and early morning over some coastal and internal areas."
Temperatures will hover around the mid-forties, with the lowest temperature recorded over the country on Thursday morning was 20.7°Celsius in Raknah at 6am.
Meanwhile, the sea will be rough in general in the Arabian Gulf and moderate to rough at times in the Oman Sea.
Follow Emirates 24|7 on Google News.