UAE women prefer flexible work options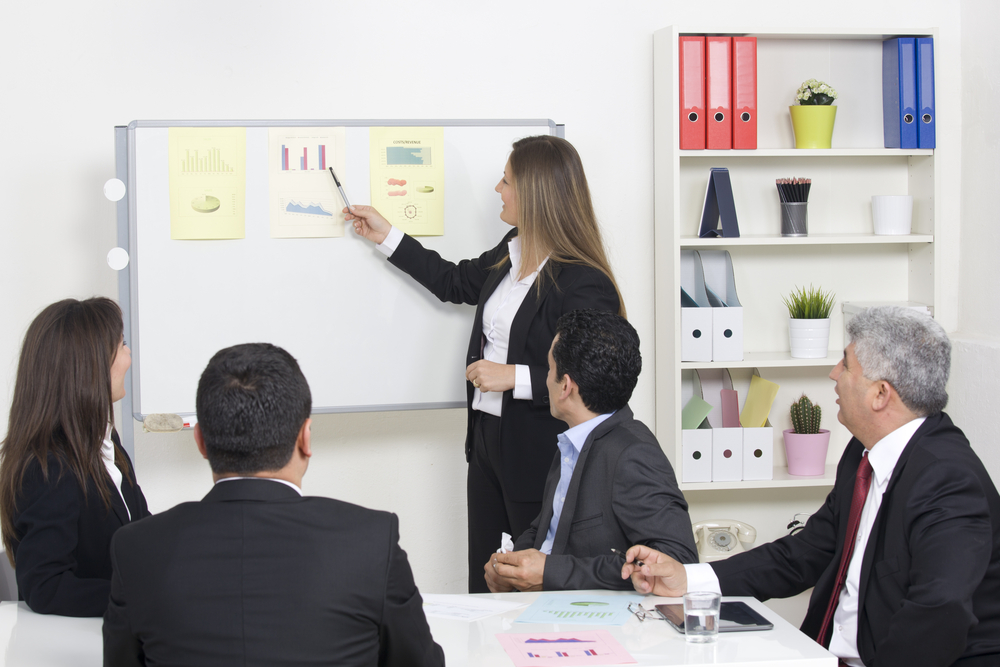 Majority of women in the UAE (over 63%) prefer flexible staffing over permanent employment, according to a new survey by TASC, a talent sourcing company.

The survey 'Tapping into the Female Talent Pool in the UAE' reveals that there is a large, untapped talent pool of both Emirati and expatriate women in the UAE.

Female students make up 44% of the total student population in all higher educational institutions in Dubai. In fact, there were more female than male Emirati college graduates in Dubai according to the Knowledge and Human Development Authority (KHDA). Recent graduates, coupled with the large number of expatriate women who have relocated to the UAE with their families provide a highly qualified talent pool for UAE firms.

Mahesh Shahdadpuri, CEO and Managing Director, TASC, says: "Flexible staffing addresses many of the logistical or cultural hurdles that currently prevent these women from joining the workforce. It also provides companies access to highly skilled staff, those who would remain inaccessible otherwise while also reducing their overall costs as they don't have to relocate people from outside the market. For those looking at longer-term arrangements, such as women re-entering the workforce after a break, flexible staffing is an ideal solution as it allows employers and employees to test the waters before making a full time commitment."

He adds: "It is a testament to the changing perceptions and greater awareness among locally based employers, that over 79% of the companies we spoke to felt that flexible staffing provides a great employment opportunity for women in the UAE, with over 40% of companies hiring women as flexible staff because they are more likely to commit long term to an organisation."

The survey was conducted with two sample populations – a total sample size of 263 was covered using a random stratified sampling technique. Women were questioned on the challenges they face in the workplace, the most supportive careers and their opinion on flexible staffing.

Employers were asked about the benefits of hiring expatriate women who had relocated to the UAE with their families, careers that were most supportive of women, the ratio of women to men in their companies, and their opinion on using flexible staffing to eventually hire women full time.

When questioned on the biggest challenge women face when looking for a job – over 27% of women reported that there is a lack of rewarding opportunities in the market. Over 26% said that they were unable to access their preferred employer.

Over 72 % of respondents felt that flexible staffing provided a legitimate solution to some of the challenges faced by them. Roles related to business processes, such as HR and administrative support, are the most preferred by women hired as flexible staff, followed by banking and finance roles. More than 85% of surveyed women feel that a flexible staffing role leads to a full time job.

Manal Yousuf, company's HR Operations Manager, an Emirati herself, comments: "There is no shortage of qualified Emirati women in colleges across the UAE. Every day, we see an increasing number of inspirational Emirati women as pioneers in what used to be traditionally male dominated careers – from the first woman fighter pilot to the first woman crane operator I believe there is no dream that is beyond our reach – whether that is on a permanent or more flexible role. However options such as flexible staffing will definitely allow many more talented Emirati women to pursue a career and contribute to their nation's development. "

The company also surveyed employers in the UAE on their attitudes towards hiring women in Retail, FMCG, telecom, I.T., Hospitality, Banking and Finance, aviation, construction industries. Forty five per cent of them reported that hiring from the existing talent pool of expatriate women in the UAE who might have relocated with their families certainly helps save costs.

Male to female flexible staff ratios seem to be evenly distributed across all the companies surveyed, with 49% of employers reporting a higher ratio of women to men. Employers also felt that business process and administrative roles, followed by banking and finance, are the most supportive of women in the workplace.

This is in line with what was reported by the women employees who were surveyed.

The IT and oil & gas and FMCG sectors were reportedly the least supportive of women employees. Interestingly, these two sectors were also identified by women respondents as the least favourable.
Follow Emirates 24|7 on Google News.