#UAEReads: 'Be An Author' and WIN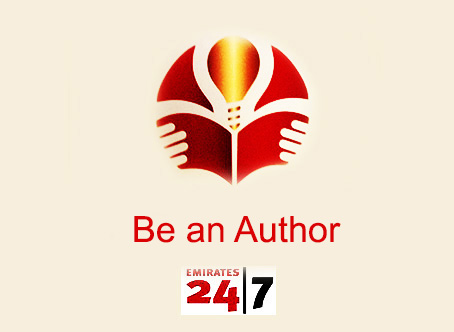 To promote reading and bring to light new talent in the UAE, Emirates 24|7 is encouraging its readers to try their hand at writing.
Winning entries will be published by us and could very well launch your career as an author who is read by millions.
"This is our campaign to support the #UAEReads initiative implemented by His Highness Sheikh Mohammed bin Rashid Al Maktoum, Vice-President and Prime Minister of the UAE and Ruler of Dubai, to mark 2016 as the Year of Reading in the UAE," said Khadeeja Al Marzooqi, Editor-in-Chief of Emirates 24|7.
"We have designed it in such a way as to make it fun for readers while at the same time enhancing reading and writing habits in the UAE," she added.
Exciting and valuable prizes await the most elaborate and magnificent entries.
The competition will run till September 2016.
The winners will be published by Emirates 24|7. If the winning entry is a book, it will be serialized by Emirates 24|7.
How to Enter
It's very simple.
You can write a book or a story, a short story or a poem or even a comic book.
Once your masterpiece is ready, open this article and click on the link below and fill in your details.
Upload your Write-up with any image if you wish.
Hit enter and your entry will swing its way to us.
Wish you all the very best.
Entry Page Link: https://woobox.com/vvmn9m
Terms & Conditions
Please note that:
All submissions will become copyright of Emirates 24|7, which reserves the right to edit, modify, use or not to use, the submission whether they are in text, images or videos.
Also by submitting your entry, you give all permissions to Emirates 24|7 to publish the material in true or modified form, including your picture, if submitted.
Follow Emirates 24|7 on Google News.