UK expats in UAE: Risk of losing retirement fund?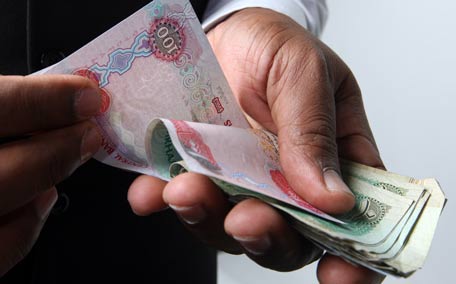 Pension scammers targeting those with UK pensions have increased their criminal activities and will continue to do so over the next few months, a financial consultancy has warned.

According to deVere Group, scammers are adapting their approach in response to the forthcoming pension freedoms.

The advisory company maintains that a growing number of their clients have been contacted by firms offering to 'liberate' their retirement savings from April 2015, when restrictions on pensions access are lifted.

"Since the pension freedoms and flexibilities were announced, we have noted a month-on-month increase in clients telling that they have been cold called or emailed from so-called 'pension liberation' firms, many of which it can be assumed are unauthorised or operating illegally," says Nigel Green, founder and chief executive, deVere Group.

"In total, it is estimated that almost a quarter of our clients have been approached in one form or another since the government unveiled its 'pension freedom' reforms. Clients are typically told that they can benefit from 'unrivalled returns' by transferring their funds," he adds.

"Perhaps unsurprisingly, these companies are primarily focusing on those aged 55 and over as these individuals are the ones who will soon, legitimately, have access to their funds if they wish. However, some clients under the age of 55 have reported that they have also been approached and subsequently informed by the scammers that there are 'legal ways' to liberate their retirement savings – which is, of course, not the case," he warns.

"I suspect that as the new freedoms and flexibilities come into effect in April, the pension scam artists will increase their activities yet further as they will see it as 'boom time'. No longer will they need to convince both the provider and the pension holder into shifting funds into fraudulent or non-existent schemes, just the pension holder, who could end-up potentially losing their entire retirement fund. With this in mind, the scammers have adapted their tactics to reflect the changing pensions landscape," says Green.

"Anyone who does access their pension pot early could reasonably expect to be a target for pension liberation scammers. I would urge anyone who is contacted to liberate their pension to be extra cautious, not to be rushed into making a decision they might regret, and to seek professional independent financial advice before proceeding," he advises.

"In general terms, our advice is to resist, where possible, the temptation to access pensions to avoid the risk of compromising your retirement ambitions, making hasty decisions, and facing hefty tax charges," he concludes.
Follow Emirates 24|7 on Google News.