Uzbek mum, Indian son's Dubai reunion: Gives him teddy-bear he had when he was baby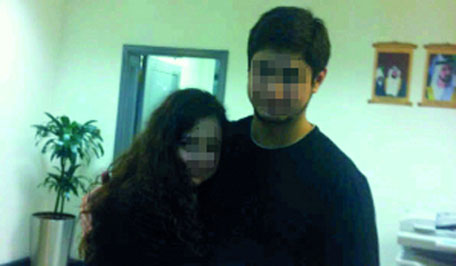 A Bollywood movie-style story of an Uzbek woman who found her son in Dubai nearly 18 years after she left him when he was a baby appeared to have taken a happy turn when he invited her for dinner this week. The mother said she had given him his teddy bear which he had when he was a baby before she left the UAE "satisfied and happy."
Quoted by Emirat Alyoum Arabic language daily, the woman said she felt much closer to her son after he invited her for dinner with his European girl-friend, adding that they spent nearly three hours during which they exchanged "warm" conversation.
"We hugged many times and I give him back his teddy bear, which I had decided to keep until I find him," the mother said.
"I am now leaving the UAE satisfied and happy. I will never forget what Dubai's police did for me. I wish I could kiss the heads of all those who helped me."
Lt Col Khaled Lootah, Director of the Woman and Child Care Department in Dubai, who arranged the reunion last week, said the son had gradually become "less cool" in accepting his mother, adding that he was apathetic at the first meeting after he was told by his father that his mother had sold him when he was a baby.
"I expect the relationship between the mother and her son to become normal and improve by time. I think they will meet again. The way her son dealt with her during dinner was completely different from their first meeting," he said.
"I believe the son's position is normal and I feel sorry for him, but I think he will overcome this because he looks a clever person. His life appears to have been turned upside down when his mother emerged in his life now but he will manage."
The mother had said she had spent 18 years searching for her son after her Indian husband took him away when he was only three months old. She said her husband let her board a flight in Kenya and fled with their son to India, adding that she managed to locate the whereabouts of her son in Dubai through Interpol and social networks.
The Story So Far: Click to read how the mum and son were reunited, Bollywood-style
Follow Emirates 24|7 on Google News.