Visa waiver for travel between UAE, Mexico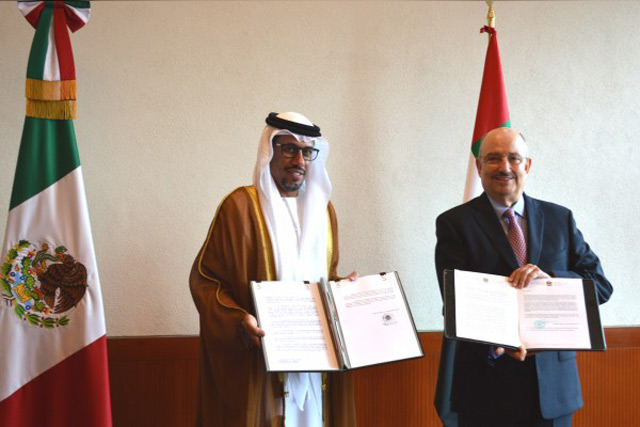 The UAE Ministry of Foreign Affairs and International Cooperation, MoFAIC, and the Secretariat of Foreign Affairs of Mexico have exchanged a diplomatic Memorandum of Understanding, MoU, on visa exemption whereby citizens with regular passports of both countries will be allowed visa-free entry.
Ahmed Hatem Al Menhali, UAE Ambassador to Mexico, handed the diplomatic MoU issued by MoFAIC to Carlos de Icaza, Mexican Under-Secretary of Ministry of Foreign Affairs, under the mandate of Luis Videgaray Caso, Secretary of Foreign Affairs of Mexico, while Al Menhali received the MoU from de Icaza issued by the Mexican Foreign Ministry.
Al Menhali praised the historic occasion and described it as the crowning of their intense bilateral efforts while noting its advantages. He also thanked the Mexican authorities, who contributed to its success.
De Icaza thanked Al Menhali on behalf of the Mexican Government and congratulated the UAE's wise leadership while wishing them further progress and prosperity.
The ceremony was attended by senior officials and members of legal and consular administrations.
Follow Emirates 24|7 on Google News.