Wanted in Dubai: Thousands of doctors and nurses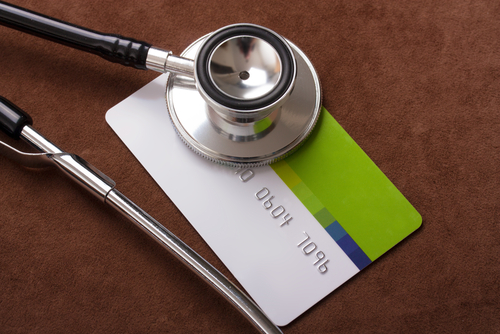 By 2025, there will be a need for 8,000 additional beds, 7,323 doctors and 8,510 nurses, the Dubai Health Authority (DHA) said yesterday at the ongoing Arab Health conference in Dubai.

Essa Al Maidoor, Director General of the DHA, revealed the results of the study of the Dubai Clinical Services Capacity Plan which specifies demand for both healthcare services and physicians from 2015 until 2025.

"By 2025, there will be a need for 8,000 additional beds, of which 3,917 additional beds will be required in medium and low-cost hospitals, to meet the needs of a large number of low-income people who would have gained financial access to healthcare through the new mandatory health insurance system in Dubai," he said.

The results confirm the need for a large number of healthcare facilities in the emirate, especially in the new population clusters such as Jebel Ali, Dubai Marina, Jumeirah Lakes Towers and the new Al Maktoum Airport. A saturation of health services exists in Jumeirah and its surrounding areas, he pointed out.

One strategy to respond to these needs is the introduction of the "certificate of need" for health projects, Maidoor explained. "In line with this initiative, the DHA Health Regulation Department will issue licenses for all high-cost health projects and specialised health centres after the issuance of "certificate of need" is studied.

"This will ensure that facilities that are being built are those that are needed by the population, this will prevent underutilization or overutilization of health facilities, and it will also ensure facilities are built keeping in mind geographical location and access. Thus, investors can be assured of best return on investment and people will have access to a variety of health services."

A capacity plan for the public sector has also been developed, and the DHA is planning to contribute with 30 per cent of the additional beds, said Salah Al Marri, Director of Corporate Excellence Department, DHA.

Projects planned and ongoing include the expansion of the Trauma Centre, Al Jalila Children's Specialty Hospital, the DH 3 million Rashid Hospital rebuilding master plan which includes 6 new specialized centres, Sheikh Mohammad Bin Rashid Hospital on Sheikh Mohammad Bin Zayed road, Al Maktoum Hospital in Jebel Ali's Al Maktoum Airport area, and Al Khawaneej Hospital, he summarised.

While 900 additional beds will be provided through the expansion of Rashid Hospital and another 900 with the establishment of Sheikh Mohammad Bin Rashid Hospital, Al Jalila Children's Specialty Hospital will add another 200 beds.

"The projects will meet the increase in population growth and enhance geographical access. Al Maktoum and Al Khawaneej Hospital will be located along the major roads of Dubai such as Sheikh Mohammed bin Zayed road," al Marri added.

More nurses, doctors and specialists

There will be a need for 7,323 additional doctors and 8,510 nurses in line with the expansion plans of Dubai, concluded the study.

As a means of attracting more people to the nursing profession, the salary scale of nurses in Dubai will be increased to make it competitive with that of other GCC and Western countries, and a flexible-shifts policy (part-time and daytime hours) will be adopted for national nurses, said the DHA.

Five nursing schools will be established by 2025, and the DHA will work together with the private sector, providing training to nursing students in private hospitals. Further, a low-cost two-year study will be developed for the adoption of nursing assistants in Dubai, to partly fill the nursing gap.

In addition to the nursing schools three new medical colleges will be established in Dubai by 2025, while the University of Sheikh Mohammed bin Rashid for Medicine and Health Sciences will begin to receive the first patch of medical students in September 2015.

UAE physicians will be encouraged to take up post-graduate degrees in disciplines that are in short supply so that these gaps can be filled by 2025, added the DHA.

Investment opportunities

Al Maidoor pointed out that the results of the study indicate great opportunities for investment in the health sector to meet the growing demand for primary and specialized health services.

The establishment of primary healthcare clinics for low-income groups tops the investment opportunities in the health field, while other opportunities include health investment in various specialized services, especially trauma and emergency care, intensive care, rehabilitation and long-term care, added al Marri.

"The DHA study is the first in-depth study on clinical services capacity in the UAE and GCC countries. The results of the study will help develop a robust health sector for Dubai as the Authority will base its plans on evidence-based data such as existing gaps and demand of health services in Dubai. The detailed survey will support decision-making in the field of healthcare investment, new physician's licenses, development of new facilities etc. All this will ensure adequate utilization of services in the health sector."

The study was carried out by a multidisciplinary team from DHA with diverse areas of expertise, in cooperation with various stakeholders involving representatives from the General Secretariat of the Executive Council, the Dubai Healthcare City, the Ministry of Health, the private sector, the Dubai Corporation for Ambulance Services, RTA, and many other institutes.

The results of the study and recommendations have been approved by the Sectorial Committee for Health and Safety in the Emirate of Dubai.
Follow Emirates 24|7 on Google News.