Week-long Dubai Canvas Festival draws to a close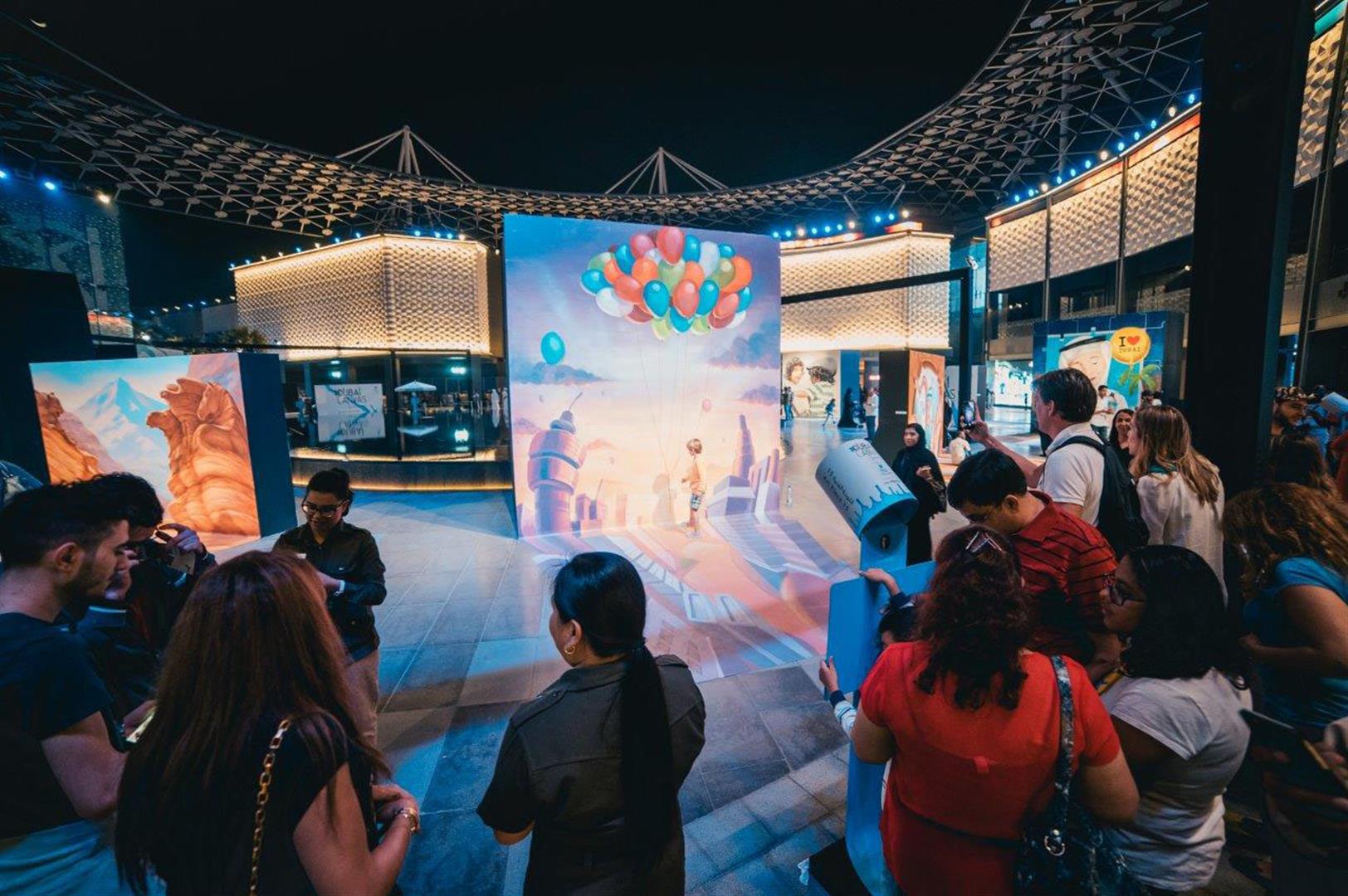 The third edition of the Dubai Canvas Festival concluded yesterday following a week-long exhibition of scintillating 3D art created by some of the world's most innovative exponents of the art form.
The public 3D art festival was organised by Brand Dubai, the creative arm of the Government of Dubai Media Office, in partnership with Meraas, one of Dubai's leading holding companies.
The event saw 25 of the world's top 3D artists, shortlisted for the Dubai Canvas 3D Art Award, and four Emirati artists sharing their artistic interpretation of the theme of happiness.
Director of Brand Dubai Maitha Buhumaid said the festival's theme of happiness was inspired by the UAE's own focus on people's happiness as one of its most important goals.
The theme also reflects Dubai's drive to become a city of happy, creative and empowered people and a preferred place for people from across the world to live, work and visit.
She noted that Dubai Canvas has not only become a prominent event in the local cultural calendar but has also made a strong mark on the global art map.
She extended her gratitude to all those who contributed to the success of the festival's third edition, including Meraas and the Cultural Office of Sheikha Manal bint Mohammed bin Rashid Al Maktoum, which organised art workshops on the sidelines of the event.
Buhumaid also thanked all the partners who contributed to the event, including the festival's media partner Arabian Radio Network, artistic partner National Paints, and advertising partner Hills Advertising.
Ayesha bin Kalli, Project Manager at Brand Dubai, said the organising committee was keen to ensure the festival would bring the local community closer to art. She thanked Art Dubai, Dubai Community Theatre & Arts Centre, Maraya Art Centre, The Mine, Soul Art Center, Street Art News and Wisdom Art Centre for conducting workshops at the event.
Bin Kalli also thanked The Fridge, Freshly Ground Sounds, Mr. White Studio and Parkour for the entertainment shows they presented at the festival.
Dubai Canvas 2017 saw the launch of the first Dubai Canvas 3D Art Award, which attracted 122 entries from 35 countries.
Italian artist Tony Cuboliquido was named the winner, while Russian artist Danila Shmelev and Dutch artist Leon Keer were the first and second runners-up, respectively.
Japanese artist Tomotero Saito won the People's Choice Award, which was based on public votes.
Follow Emirates 24|7 on Google News.