What ails roads in Jumeirah Village Circle?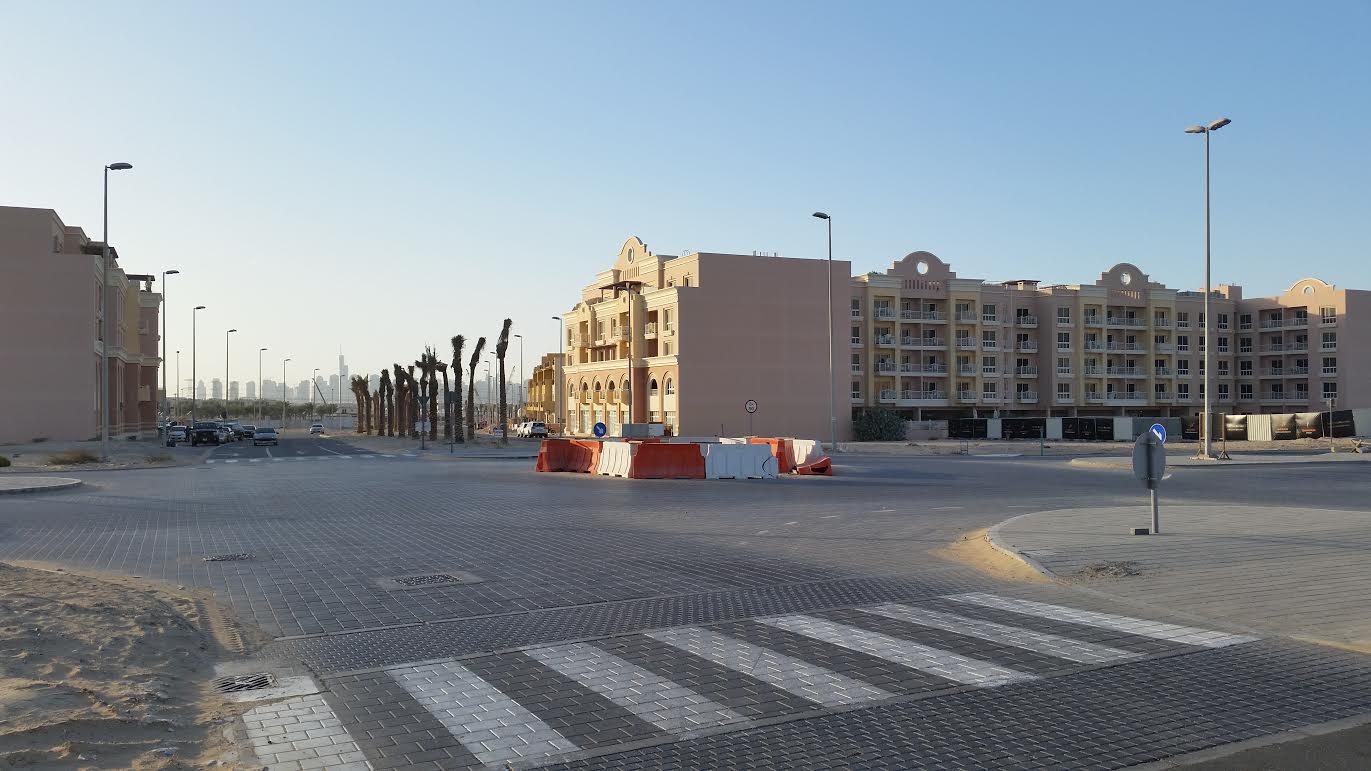 Parul Arya and his family moved to Jumeirah Village Circle (JVC) a couple of years ago, persuaded by promises of a well-serviced residential community.

Instead, he says, he faced a barren landscape with hopes that infrastructure development would soon pick up. Two months ago, he moved out.

"The other day, my sister barely escaped a traffic accident."


Parul refers to the lack of road signage in the community, a shortcoming which he believes endangers the lives of residents. "There are no speed breakers, no 'Stop' signs and no traffic lights, while motorists drive at a speed of 120kmph on internal roads," he says.

"As they approach the bare roundabouts without any signs of direction, everybody thinks he has right of way and consequently zips though the intersection without slowing down. Many accidents have happened in this way."

Road safety and infrastructure have been the theme of complaints coming from the community. "Bad road layout, dodgy one-way systems, bad intersections with lack of road signs hence accidents on a daily basis and a lot of speeding cars. Roundabouts are badly built and lots of rubbish is in the roads," writes Louis on a website called Flat Reviews, where he reviewed his residence in the community during 2014.

The complaints are not new. End-2013, Emirates 24|7 published a story reporting of the same circumstances. At the time Dubai Police revealed 5 accidents had taken place that year with one fatality, while 11 accidents had occurred in the community in 2012.

In response to our queries, the Roads and Transport Authority (RTA) at that time had said that it had approved the JVC Masterplan along with the required signage and pavement markers in coordination with Nakheel.

Commenting on the current situation, Nakheel stated: "As master developer, Nakheel has completed all infrastructure, including roads and streetlights, and has handed over serviced plots to third party developers. Third party developers complete their individual projects to their own timelines."

Awarded projects

Indeed, contracts for the construction of more residential units are typically paired with infrastructural developments. In the latest update on January 8, 2015, the construction of a number of villas with all infrastructure and road works in a residential community was tendered.

Completed tenders awarded over the last couple of months do not look much different; the construction of new residential units is linked with the road infrastructure in the same area.


However, speaking to a third-party developer that was awarded the construction of roads and paving including curbstone works, speed humps, traffic signs and road marking, the constructor revealed that the project had been postponed by Nakheel.

"This project was awarded to us in 2013, and we were set to start works in December 2014. However, the commencing date has been postponed by Nakheel," said a representative of the company who preferred to remain anonymous.

He was unable to confirm the reasons for the delay, as they concern an internal decision of the master developer. However, construction of residential units could be in the way of infrastructural work at the moment, he suggested.

"All aspects of road infrastructure are within the scope of this project, which requires 150 days to be completed," he added. According to the source, the project includes not only road signage on existing roads, but also the construction of new internal roads and a promised link to Al Hessa Street.

The community lies in close proximity to Al Hessa Street, but a connection to the vital road remains absent. According to residents, this means an extra loop of around 20km to reach Al Khail Road. "There are only two exits from the community both leading to Al Khail Road. An exit to Al Hessa street is needed to allow easier access," writes Louis in the review.

Nakheel informed this website that there are plans to open more exits to the community, but did not elaborate on the plans.

Expansion plans

The 860 hectare circle-shaped community, surrounded by main arteries such as Sheikh Mohammad bin Zayed Road, Al Khail Road and Hessa Street has gained the attention on many fronts.

A major announcement was that of plans to construct a community mall. "We are building a 1 million sqft Mall - called The Circle Mall - at JVC, as part of our retail expansion strategy. The mall will contain shops, restaurants, cinemas etc., and will complement another larger mall at Jumeirah Village Triangle on the other side of Al Khail Road," commented Nakheel. Construction is set to start in the first quarter of 2015, with an expected completion date in 2017 announced the master developer earlier.

Two new parks were opened in 2014, as part of a plan to introduce 28 parks to the community altogether. Further, 200 building designs from third party developers have been approved, which will add to the 81 buildings completed by third party developers. Nakheel itself has constructed and handed over 615 villas at JVC, with work on another 90 villas ongoing.

As many residents seemed to be drawn by the relatively low prices in rent as well as sales, the community is booming. According to Nakheel, it is set to house more than 300,000 people when fully completed. And as residents willingly flock to the community under construction, rental prices are steadily on the rise.
Follow Emirates 24|7 on Google News.