What makes UAE residents quit job-hopping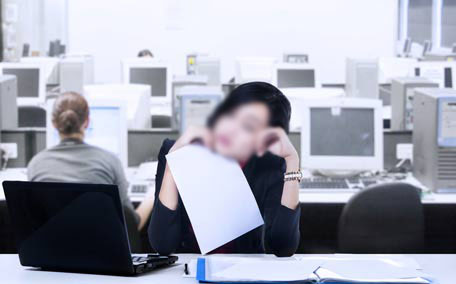 If you've been frantically looking for a new job in the New Year, you'll sure have a long list of reasons to quit.
A bad boss and limited career growth are of course the big culprits, but the financial well-being of an employee plays an equally important role.
And the monetary aspect the job doesn't include just the take home salary but also other benefits that form an integral part of the overall pay package.
Among the benefits, it's the retirement benefits that seem to be the most valued by employees and this one factor can influence the decision of those working in the UAE whether to stay put or quit.
Experts in human resources and in the recruitment industry in the country believe individual circumstances can be very different but overall there can be three big reasons that will compel an employee not to quit her/his current company.
According to new research by Zurich International Life, employees would like to receive a formal retirement savings plan and this will significantly improve a company's ability to attract and retain the best talent.
The research findings are based on a survey of 1,000 UAE residents and almost two-thirds of respondents (58 per cent) said that they would be more inclined to stay with their current employer or join another company if they were provided with a corporate retirement plan.
Western expat employees (71 per cent) were the most inclined to remain loyal to their employer if they provided a retirement saving scheme.
There is already a growing support in the country for a pension scheme, especially in lieu of the current gratuity scheme.
Experts in the industry believe that a pension scheme to non-national employees will be more beneficial than what the employees otherwise receive under the end of service gratuity model.
As of now, there is no law that binds the companies in the country to provide this benefit to foreign employees but there are strong recommendations for this and some companies are slowly moving towards it in the form of contributory pension schemes.
Previous findings by Towers Watson's, a human resource consulting firm, maintain that an increasing number of companies in the country are offering a separate defined contribution (DC) pensions or savings plan to their employees.
A defined contribution pension is a pension pot using the employee's contributions and the employer's contributions (if applicable).
Their survey suggests the proportion of companies offering a supplemental DC plan to all employees has increased from 34 to 48 per cent between 2010 and 2014.
Even though there seems to be a push in that direction, a majority of the companies are still reluctant to give this benefit to its foreign employees.
Besides the contributor retirement pot, the Zurich research also reveals that the provision of life insurance is another factor that can benefit, retain and attract top talent.
Thirty-five per cent of UAE employees in the survey said this can make them either stay with their current employer or join another company. Meanwhile, critical illness cover would be valuable loyalty tool for 31 per cent of employees.
What employee benefit would make you more inclined to stay with your current employer?

#1

Retirement savings plan

58%

#2

Life insurance

35%

#3

Critical illness cover

31%

#4

None of these

21%

Note: Respondents could select more than one option

Source: Zurich International Life
Follow Emirates 24|7 on Google News.