What to do if you are downgraded at your workplace in UAE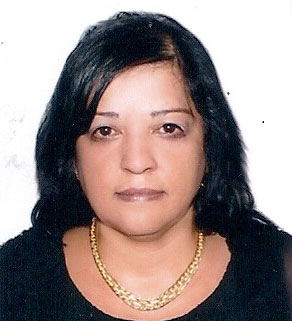 CASE STUDY III – An individual who has lost his job or benefits or downgraded without prior notice

Your state of mind

What would be your most logical form of action to resolve the problem?

You are emotionally destroyed, you don't know which way to turn and you are hoping for a miracle.

In the case of losing your job, you don't know where you will find yourself the next day, week or month so you live day to day and hope for the best.

You have not reached the stage where you can think clearly and institute a logical plan to start organising your life and reviewing available options.

In the case of your remuneration being downgraded without prior notice, you suddenly have shortfalls and you don't know how you will manage. You approach your employers but you are told policy is official and no exceptions can be made.

You know that if you persue any form of arbitration or legal action, it will be too time consuming as your needs must be attended to now.

You have become so despondent relentlessly applying for jobs with no replies and you are on the brink of giving up seeking any employment.

Friends have disappeared so you have no support system if you are alone.

If you are with your family, then you have more pressure, because you are the breadwinner and you are ashamed, because you cannot support your family.

You have nobody to talk to.

You don't take creditors calls because you have no money to commit to payments, so your credit history is piling up with 'promises to pay' and no payment.

Your car is now on the repossession list, so you cannot drive around freely until your payments are made and the hold is lifted.


My Response

Get hold of yourself because nobody is going to help you – It is up to You!

You cannot afford to lose your will to uplift yourself, because we experience many tests in our lives which are supposed to build our inner strength.

Spend time with yourself outside, go and have a cup of coffee and try to logically separate all the components of your life. Prioritise them and start from the top.

Directly contact companies and submit your resume. Avoid agencies because this is time-consuming and an employer requiring new staff would gladly receive new resumes directly from you.

Go and meet your creditors, present proof of your termination letter and relevant legal documentation and request their approval to afford you a few weeks, to try and secure alternative employment.

List all your debts, including:

• Principle debt
• Current outstanding amount
• Arrears/default amount
• Last payment date
• Remaining tenure for your liability, i.e. how long to go

If you have any savings or backup money then calculate:

• How much money can you afford to repay for the next three months and this can be done by reducing your monthly payments on your schedule for each liability.
• Ensure you have money remaining to sustain yourself for the next three months in that plan.

The key is visibility is king. When you can see your current position and in your mind, take responsibility for it, then you will feel the urge to compile that plan, especially if you have backup money and you planned for this moment. Some people do have the sense to plan these incidences and if you are one of those, then good for you!

Now here is your plan of action:

• Take your new schedule to your creditors , present, discuss and request their consideration to restructure your liabilities to reduce the monthly payment to what you need, what you have recorded, because that is what you can afford right now.

• If you don't have any backup money, take the plan anyhow, explain your situation with proof of job loss or salary reduction and request their review, consideration and approval. Inform them you are either seeking a 2nd job or new employment and will update them accordingly. When you are sincere, a creditor can 'feel you' and know you are, so be honest and sincere at all times and remember, if your requests are approved, maintain your committment. If you cannot at any given time, visit them again to explain the reasons, present your proof again and start building a relationship of trust, then you will be fine because you would have increased your confidence levels and self-worth.

• Directly contact people you know when seeking employment and typical examples are companies where you have good friends working, ex-clients, associates or anyone you think that can be of assistance in this regard. Somewhere there must be someone's hand of favour on you, whatever it is because the key is we must take the first step and the rest will be given to us if we believe. Learn to take that first leap of faith as it will serve you!

Always remember that no situation is too difficult to resolve, manage and dissolve if you continue having good intentions and a good heart. It might sound trivial but there is a lot of truth in this kind of attitude. Learn to be grateful for what you have now, even if it is not much in your mind because you would have learn't the art of changing your own life when you start viewing every situation in a positive light and these are not just words, they have power, remember that!

You have everything to live for; one stumbling block should not hamper your future progress.


FOLLOW UP!

Once you secure alternative employment revisit your creditors again, present them with your new proof of employment and assure them that you will maintain your commitments.

• Always present all official documentation to your Creditors as proof of your actions or situation, without exception.

• Something that is normally manageable can easily get out of hand if we do not have the ability to uplift our spirits and learn to think clearly, in the face of these adversities.

• View it as a challenge, yet another obstacle that you must overcome, not a situation that will kill your livelihood and your will to carry on with your life.

There are so many living examples of a variation of situations that people find themselves in, but it is always up to us to remain focused, no matter how bad you think it is. There are always people out there that are willing to listen, accept your situation as a temporary setback and will afford you the opportunity to prove your credibility and commitment.

It is always up to you and in time you will learn how to master this side of human nature.
An important lesson is never assume that you cannot overcome, because you can, us humans are always strong enough to 'bounce-back' in the face of any adversity and you are no exception and for sure, there is something better out there for you, so be encouraged today.
[Note 1: Theda Muller is a UAE-based author of two books: Embrace Financial Freedom Volume One: 10 Proven Ways To Release Debt And Emotional Fears In Today's Economy, and Volume Two: Releasing Fear And Bouncing Back From A Debt Crisis.
She also conducts webinars and workshops on debt recovery.]

[Note 2: The views expressed are the author's own and do not reflect in any way, the views of Emirates 24|7. Readers are advised to carry out their own due diligence before taking any decision.]
Follow Emirates 24|7 on Google News.