When residential rents will bottom out in Dubai, Abu Dhabi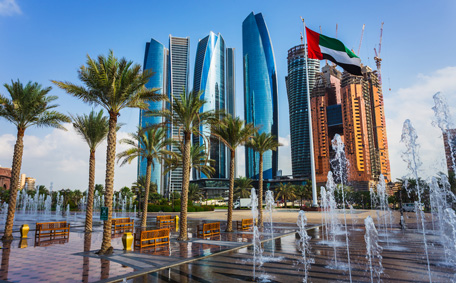 Here is the good news that residents of Dubai and Abu Dhabi have been hoping for: The residential rental market is on way to bottom out.
Addressing the 2016 Real Estate Development and Investment Meet, Craig Plumb, Head of Research at JLL Mena said residential rents in Dubai could bottom out by as early as fourth quarter 2016.
"It is very hard to talk about but sometime towards the end of this year or early 2017 is when we think residential market will bottom out."
Average residential rents across the emirate fell by 5 per cent in 2015. However, residents have said that rents have increased with landlords in certain cases seeing an increase far higher than the official rent index.
On the supply front, Craig said they expected 26,000 new units to be delivered this year, but believe only 10,000 to 12,000 units would be completed.
The assumption is based on the materialisation rate in the UAE which is between 30 per cent and 50 per cent of the dwellings proposed by developers actually materialising.
Photo credit: Shutterstock
"At the beginning of 2015, we did a survey of developers and between them they said there would be 22,000 residential units completed in 2015. By end of the year, only 8,000 got built."
Plumb expects developers are likely to hold back their projects since they don't want to flood the market as it could push up vacancy rates and reduce the values or rents.
Falling rents in Abu Dhabi
As for UAE's capital, JLL expert said that Abu Dhabi's realty market was probably a year or 18 months behind Dubai.
"It hasn't seen the upturn that Dubai saw between 2012 and 2014. Residential rents did increase in 2013 and 2014 as they took off the rental cap. We expect residential rents to slow down by year-end with softening starting in 2017."
The global consultancy did report earlier that slowdown in demand during 2015 and a decline in supply completions in capital had led to a reduction in rental growth. Prime rents had risen four per cent in the first quarter, but remained stable during the last three quarters, it said.
Follow Emirates 24|7 on Google News.