Where you can pay park with voice in UAE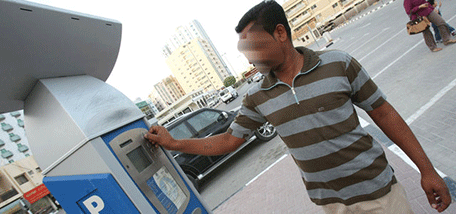 Ajman Municipality has launched an app for paid parking through which the users can pay for the parking ticket by sending the voice message.
Yousef Al Shaiba, Director of Smart Services Development Department at Ajman Municipality & Planning Department, said the app – called Mawqifi – is the first of its kind in the region and it's equipped with a series of innovative services to assist motorists.
Al Shaiba told Arabic newspaper Emarat Al Youm that the motorists don't have to go to paid parking machine for the ticket or return to pay again in case of expiry of the ticket. They can just send the voice message to update their paid parking ticket time.
"People can complete all the process through an easy, fast and user-friendly app."
Depending on the need of the motorists, the app also offers car owners the facility to pay for half an hour rather than one hour.
Furthermore, the users can also book for VIP parking in return for a certain fee.
Yousef Al Shaiba said Ajman Municipality's innovative app offers 60 per cent discount to users who pay for longer periods.
He revealed that the app is connected to the central parking system and also to the system used by the municipality inspectors.
Follow Emirates 24|7 on Google News.