Which Dubai communities registered 11%, 8% decline in rents?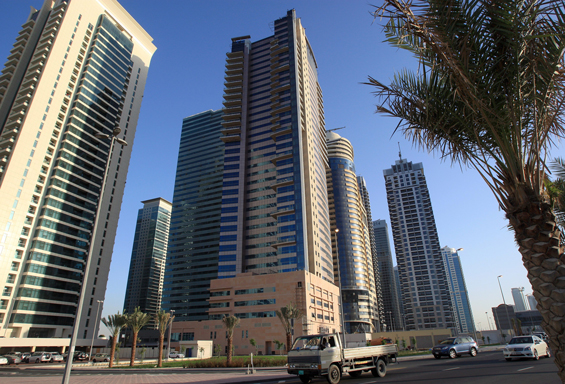 International Media Production Zone (IMPZ), a media production free zone and an upcoming residential community in Dubai, registered the biggest decline in rentals followed by Discovery Gardens and Dubai Silicon Oasis in the second quarter 2015, reveals a new report.

In its Q2 Dubai Property Watch report, Land Sterling, a chartered surveyors and property consultancy, said rents for studio and one-bedroom apartments in IMPZ fell by 11 and 8 per cent quarter-on-quarter (q-o-q), with lease rates averaging Dh40,000 pa and Dh57,000 pa, respectively.

Rents for studio and one-bed units in Discovery Gardens declined by 8 per cent and 7 per cent, respectively, with average rentals at Dh49,000 pa and Dh70,000 pa, respectively.

In Dubai Silicon Oasis, studio rentals averaged Dh49,000 pa, registering no change, but one-bed apartments declined 7 per cent with annual rentals at Dh70,000 pa.


Jumeirah Lakes Towers saw rentals for studio units dropping by seven per cent, with average rent at Dh65,000 pa. Rates for one-beds in the community were, however, rose by three per cent to Dh93,000 pa.

Rents for studio and one-bed units in Business Bay declined by three per cent and one per cent, respectively. Average rentals were at Dh78,000 pa and Dh99,000 pa, respectively.

Dubai Marina and Jumeirah Beach Residence registered a four and five per cent increase in rentals for one-bed units. Average rents were Dh120,000 pa and Dh105,000 pa. Studio units, both communities, fell by 3 per cent and two per cent with average annual rates being Dh85,000 pa.

One-bed units in The Greens saw rents falling by 3 per cent with average lease rates at Dh92,000 pa. Studio units saw a decline of 1 per cent with average annual rent at Dh72,000 pa.

According to the consultancy, overall average rental growth was a negligible 0.4 per cent, with a mixed trend of hikes and declines.

In terms of unit type, one, two and three bedroom rentals maintained the first quarter 2015 levels, while studio units registered a modest drop. Larger apartments were benefiting from the growing demand of villa tenants who have been priced out from established communities.

"Rental market continues to be robust, in general, in view of the meek quarterly changes being observed since Q4 2014. The onset of Ramadan, a month characterized by slack demand, coupled with the new supply expected to enter the market at the tail end of 2015 may depress the rents on a much wider scale," the company said.
Follow Emirates 24|7 on Google News.