Which expat population has highest diabetes rate?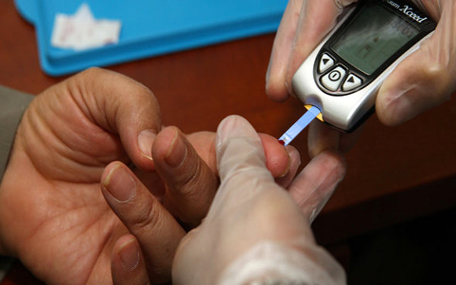 Arabs and Asians have the highest diabetes rate among expatriates in the UAE, while Europeans have the lowest rate and less fat, according to a medical survey.

The survey, presented at a medical conference in Ras Al Khaimah, also showed diabetes, high blood pressure and heart diseases are the main killers in the country, accounting for nearly 65 per cent of the total deaths.

The survey showed nearly 19 per cent of Arab and Asian families in the UAE are suffering from diabetes, the highest rate in the dominant foreign community.

"The survey covered 3,500 expatriate families.

"It showed that nearly 19 per cent of the Asian and Arab them are suffering from diabetes," said Dr Nabil Suleiman, director of the family and community medicine in Sharjah University.

"The survey also showed that European expatriates in the UAE have the lowest diabetes and obesity rate among non-UAE residents," he told the 'Emarat Al Youm' daily.
Follow Emirates 24|7 on Google News.