Who paid Dh656.93 million for Picasso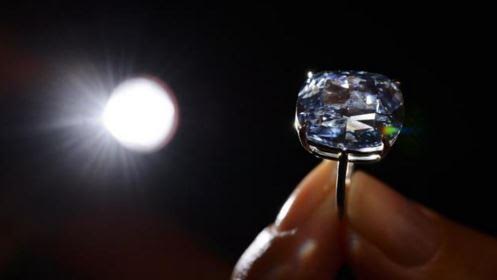 The super-rich of the world continued to splurge on luxury in 2015 with a slew of stellar auction results keeping luxury investments firmly in the media spotlight, UK-based Knight Frank said.
In its "Wealth Report 2016", the consultancy said its luxury investment index rose by 7 per cent in 2015, which compares with a five per cent drop in the value of the FTSE 100 equities index and a rise of only one per cent for the top end of the London residential market.
The 10 asset classes reported a mixed performance in the index with classic cars continuing to top the league with 17 per cent increase. Furniture, however, witnessed a six per cent decline. Despite that, furniture secured a new high when a Marc Newson Lockheed Lounge sofa was sold in April 2015 for Dh13.58 million by Phillips.
Eight of the 25 cars ever to have sold for over Dh36.70 million at auction went under the hammer in 2015. These included results for Jaguar (Dh48.44 million), Porsche (Dh37.07 million) and McLaren (Dh50.46 million). But no classic car managed to beat the record set by Bonhams in 2014 when it auctioned a 1962 Ferrari 250 GTO Berlinetta for Dh139.46 million,
The report states Dietrich Hatlapa, an analyst HAGI, saying "growth is slowing and considerably lower than for the 12 months to September 2014, when the HAGI Top Index zoomed up by 25 per cent."
He says the collector market is reacting to a downturn in global liquidity and potential interest rate rises.
A Hong Kong-based billionaire set an all-time record for a gem or piece of jewellery when he bid Dh177.63 million for the Blue Moon, a rare fancy vivid blue diamond auctioned by Sotheby's Geneva in November 2015. The day before, he paid Dh104.59 million for a vivid pink diamond sold by Christie's.
Contemporary and modern artists performed particularly strongly, with Picasso's "Women of Algiers" setting a new auction record of Dh656.93 million with Christie's in May 2015. Many other artists, including Modigliani (Dh623.90 million) and Twombly (Dh258.73 million) scored personal bests, the report said.
The index is based on the proportion of UHNWIs from each of the principal geographic regions who own at least one of the following luxury assets – yachts, private jets, collectables (antiques, art, jewellery and watches) and a luxury automobile worth more than $100,000.
Currently, North American ultra-rich are below the global average for yacht ownership. However, due to the high levels of wealth in the US, the report expects ownership to increase. In Asia, there tends not to be such an affinity with the sea, compared with countries in the Pacific and Europe.
UHNWIs in Africa and Latin America show a much stronger propensity for private jet ownership than the global average. Poor commercial travel infrastructure within the regions combined with significant travel distances between business hubs on each continent has, in our opinion, contributed to this high demand, the report said.
Despite ongoing difficult economic conditions in many emerging markets, the appetite of wealthy collectors hasn't diminished. If anything, during periods of economic uncertainty, many wealthy individuals in emerging markets look for tangible investments such as paintings (particularly the contemporary, modern and impressionist genres), which will appreciate in value, as opposed to luxury clothing and leather accessories.
Wealthy in Europe are almost twice as likely to own a collectible compared with the global average, but the rich in Asia and Latin America are below the global average, the report informed.
Knight Frank defines UHNWIs as having of over $30 million excluding their primary residence.
Follow Emirates 24|7 on Google News.