Why residential rents are not falling in Dubai?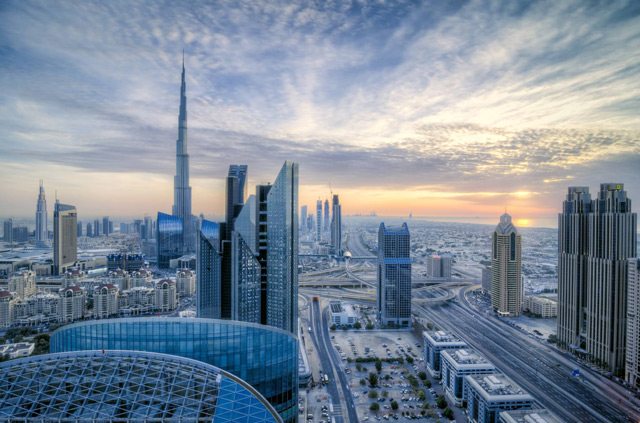 For one real estate expert, this is something unique to Dubai real estate market: Landlords prefer keeping their apartments vacant than lease at lower rates.
"With vacant properties, where in other markets you would expect landlords need to fill them urgently, most landlords in Dubai are not constrained by financial obligations and would rather see the property sit empty than let them fall below their own perceived market value," believes Lewis Allsopp, CEO, Allsopp & Allsopp, a real estate consultancy.
He adds rentals have remained stable despite a decline in purchase price though should have moved in tandem with the prices.
"One of the major factors to take into consideration is that while many tenants might start looking for new rental properties, once they realise the hidden costs of moving outweigh any potential savings, they're not moving. As a result, the majority of rentals are being renewed and this keeps prices stable."
A number of experts have, however, predicted decline in rental market this year due to new supply entering market, with estimates ranging between 8000 and 20,000 units.
Talking exclusively to Emirates 24|7, Dubai Land Department Director-General Sultan Butti Bin Mejren said last week that the emirate had registered transactions worth Dh68.48 billion in the first 53 days of 2016, showing signs of "thriving" property market.
The consultancy added that transactions for 2016 were up 18 per cent on the same period last year, and month-on-month had registered a 12 per cent increase over the past 12 months.
"What we're seeing here is the evolution of a mature property market, where people are buying homes to live in after renting for a few years, then going on to sell those homes and upgrade to larger properties, creating a mature property cycle. It's a fact people are buying homes," mentions Allsopp.
Lower oil price impact
He echoes the same view of Bin Mejren who told this website that they have not seen any correlation between lower oil prices and property.
"How does the oil price affect someone who works in IT? How does it affect a teacher or someone who works in media? I believe the oil price will have little or any effect on such people who are purchasing property to live in – and the numbers back this up," he asserts.
Last month, KPMG, a consulting and audit firm, said property prices in the emirate will be under pressure this year due to lower oil prices and strong US dollar, the market will start to recover in 2017 as infrastructure work surrounding the Dubai Expo 2020 gets under way.
JLL, a real estate consultancy, has also said the UAE remains an attractive real estate market, offering value to owner-occupiers and those investors who take a long-term perspective.
Follow Emirates 24|7 on Google News.