Why Salama and Nabidh will follow you on your Dubai hospital visit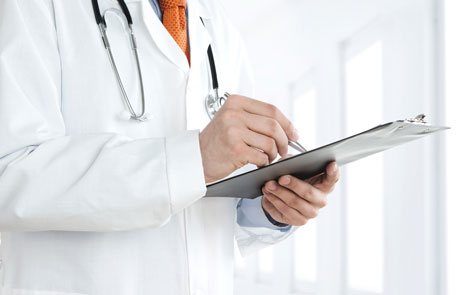 In the next two years, the way Dubai residents and health experts access medical records will undergo a massive shift thanks to Dubai's integrated health record system.
"The aim of the project is to ensure that wherever the patient goes, his electronic medical file will follow him," explained Dr Mohammad Al Redha, Director of Health Data and Information Analysis Department at Dubai Health Authority (DHA).
There'll be no more requests for transfer of medical data from one hospital to another, or the need to print sheets of medical tests done in the past.
Every resident will have their exclusive electronic record that will collate and integrate their medical history.
"There are 34 hospitals (between government, private, MoH, and free zones) in Dubai, and 2,770 establishments in healthcare in Dubai, which will be integrated by 2018," Dr Al Redha added.
This step will allow health experts across the emirate to access, analyse and care for patients swiftly and efficiently.
Titled 'Salama' and 'Nabidh' (Network Analysis Backbone Integrated Dubai Health), the first project will tackle the public medical record, while the second will integrate public and private health records.
"The Salama and Nabidh projects are particularly vital because they will help provide every patient in Dubai with a single electronic file.
"These two projects are the largest of their kind in the Middle East in terms of the volume of health data that will generate and this big data will help us device evidence-based public health policies," said Humaid Al Qatami, Chairman of the Board and Director-General of DHA.
"Our smart initiatives are aligned with the Dubai Health Strategy 2016 to 2021 and the Dubai smart government strategy, which aims to transform Dubai into a smart city."
Highlighting that this initiative could extend to other emirates later, Al Qatami said: "This system will give a clear picture about healthcare in Dubai, and allow us to give the right service, where and when, to all patients.
"In Dubai and also to people who live in other emirates."
He added the projects will be integrated with the National Unified Medical Record which will be developed by the Ministry of Health so that health information can be shared not just at the Dubai level but at a UAE level.
"Patients would also be able to access to their medical record through a patient portal, and will be able to take their medical file to any part of the world."
Al Redha, however, was unable to elaborate on who will bear the cost of creating the single, integrated file.
"We are at the concept stage, and there are many issues that need to be ironed out."
The data, he said, is already being worked on "since 2010.
"We have five years of data now, as the insurance claims have already been using it."
The integration will help define public health policies and predict future trends as well. "The data shows that there are 19 per cent diabetics in the emirate. We will now know who they are, and how we can reach them.
"This gives us the power for powerful analysis."
Nabidh
"Nabidh project will help generate Dubai-wide vital health data. This gold-standard data can be used to device evidence-based policies to tackle major public health issues and can be used effectively for research purposes. The data will help us develop effective disease management guidelines and programmes," he added.
The medical data, he assured, will be highly secure, and will also work against insurance fraud.
It will also play a crucial role in crisis management, and will link with other departments like the Dubai Municipality, Dubai Police, and Civil Defence, through a command centre.
This will help identify quick emergency transfer, protect kids from abuse, and locating medicines.
"Let's take the case of a building fire, the paramedics can call the command centre, and identify which hospitals to transfer patients based on their condition, availability of bed, and location of the hospital."
The system can also help in effective outbreak management. Al Redha said, "During an epidemic, the system provides live records of visits and diagnosis which will allow decision-makers to easily understand the spread or the trend pattern of any disease.
"We can then decide certain pathways of treatment and notification systems for early diagnosis and treatment."
Salama
Amani Al Jassmi, Director of Information Technology at the Dubai Health Authority, said, "The Salama project is an electronic medical record project for all DHA entities. It will help improve patient care and safety and it will also improve risk management and organisational quality.
"The system helps facilitate automatic cross-referencing of medication and allergy interactions.
"The system will also provide real-time alerts, warnings, and flags to draw attention to changes in the patient medication or patient condition. Moreover allergy warnings will always be displayed on the screen which directly results in minimising any medication errors."
Follow Emirates 24|7 on Google News.