Why so many nurses in UAE are of Asian origin?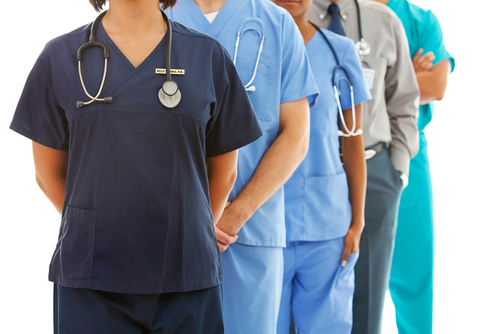 Have you ever wondered why many of the nurses we see on our bedside in the UAE are of Asian origin?
A coincidence? Not entirely.
Many of the nurses that come to work the UAE are from countries like the Phillipines, Egypt or Pakistan.
Indeed, the UAE has frequently stated that it has a nursing shortage, due to a lack of local workforce in the medical industry.
The UAE is not unique in this. A nursing shortage is a common phenomenon in the developed world, states Business School Insead in the Global Talent Competitiveness Index 2015-2016.
As countries develop, interest in medical studies decreases, resulting in a low turnout of medical graduates, the report explains. The country then starts relying on foreign talent.
"As countries develop, there is evidence that careers in science and engineering become less attractive, and there has been a growing reliance in developed nations, notably the US, on recruiting foreign students and scientists from Asian countries where these disciplines are seen as the way ahead," the report reads.
"There is a shortage of medical professionals in many developed countries, served by doctors and nurses trained in the Caribbean, Sub-Saharan African countries or the Philippines."
The demand for nurses in the UAE is fueled by an expanding medical industry, with the opening of several new hospitals and the introduction of mandatory medical insurance anticipating more patients, with more medical needs.
According to the Dubai Health Authority (DHA) there will be a need for 7,323 additional doctors and 8,510 nurses in line with the expansion plans of Dubai.
As a means of attracting more people to the nursing profession, the DHA has committed to increasing the salary scale of nurses in Dubai to make it competitive with that of other GCC and Western countries.
Currently, nurses receive a salary of between Dh3,500 and Dh16,000, with the average salary being Dh8,500.
This is a decent salary compared to salaries for the same occupation in developing countries, say industry experts.
While higher salaries will continue to attract foreign nurses to the country, the policy is also aimed at encouraging local students to take up the profession.
In addition, investments will be made in medical education. Five nursing schools and three new medical colleges will be established in Dubai by 2025, while the University of Sheikh Mohammed bin Rashid for Medicine and Health Sciences will begin to receive the first patch of medical students in September 2015.
UAE physicians will be encouraged to take up post-graduate degrees in disciplines that are in short supply so that these gaps can be filled by 2025, has the DHA said.
Follow Emirates 24|7 on Google News.