Why UAE employees may not get a hefty pay hike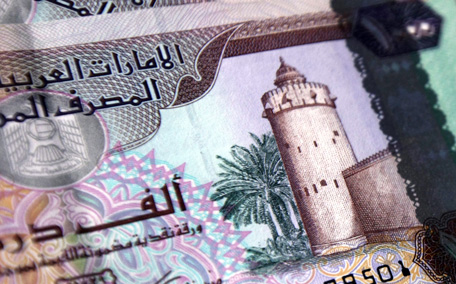 If you are working in the UAE and are thinking of approaching the boss to get a pay hike this year, where do you think you stand?
Well, if you've been a star performer, you definitely have the credentials to negotiate – but not many others are likely to get lucky this year.
And here are the reasons that higher salary demand may not materalise with the bosses.
Firstly, employers in the UAE are still not going overboard in giving an all-paid-for package anymore. Lessons learnt during the recession are a deterrent and most companies are not willing to give in to the demands – at least not yet.
The 2014 pay hikes were nothing to write home about, and predictions are on the same lines this year.
Aon Hewitt, a company into talent, retirement and health solutions, predicts the pay hikes in the country this year are just going to be very nominal.
The company's poll of UAE employers reveals an average salary increase of 4.8 per cent in 2015. The figure is even lower than forecasts in 2013 and 2014, which were 5.1 and 5 per cent, respectively, indicating that companies across the UAE are being even more conservative with their budgets this year.
In any case, UAE employees received a lower-than-forecast average salary increase of 4.6 per cent in 2014, below the original projection of 5 per cent.
Worse, many sectors did not see a pay hike at all. "We did not get a hike last year and it seems there is nothing coming along this year as well. There are budget constraints and we receive several job applications each day so there is no urgency on the HR to even think about increments," said a media sales executive in Dubai on condition of anonymity.
According to the 2015 salary guide by recruitment firm Robert Half, the UAE employment market continues to thrive, and demand for specialist occupations far outweighs supply, resulting in a talent shortage across the region.
But despite all the challenges faced in recruiting staff, salaries for many professional like those in finance and accounting, financial services, information technology, legal, HR and administration rose on average by just 2 per cent over the past 12 months, compared to the current rate of inflation of 3.1 per cent (October 2014), dampening the chances of those thinking of approaching the management to ask for bigger increments this year.
On the brighter side for most employees, the real estate market has begun to cool over the last quarter and experts are suggesting that rents may stabilise or even go down this year.
According to JLL, the residential sector is likely to remain subdued over the next 12 months as the market is expected to absorb 25,000 additional units in 2015.
Rent takes up a huge chunk of any household budget and any relief on that front means more disposable income for the residents.
However, this also means that the cost of living will remain in control and it weakens your case if you wanted a hike that would be determined by the inflation rate.
With the job market growing in the country, the demand for candidates is on the rise but there is no war for talent that could nudge salaries higher.
The UAE has been rated as the most popular work destination in the Middle East. A previous survey by job portal naukrigulf.com revealed that the UAE tops the list within the region by a big margin.
Another survey by professional networking site LinkedIn stated the UAE as the most popular work destination for professionals, globally.
After winning the Expo 2020, UAE's reputation as a work destination has only become better, and many people are willing to relocate to the country, meaning replacements are not hard to find.
So, if you are planning to go to your boss to ask for a pay hike, do your research beforehand. Check websites like Glassdoor for a quick update on your market worth and make a strong case why you deserve more money in 2015.
If you've just met your targets, chances are that a hefty pay hike is unlikely to come by and you'll be more in line with a 5 per cent jump across the board, if and when that happens.
Follow Emirates 24|7 on Google News.