Will Fujairah allow foreign property owners?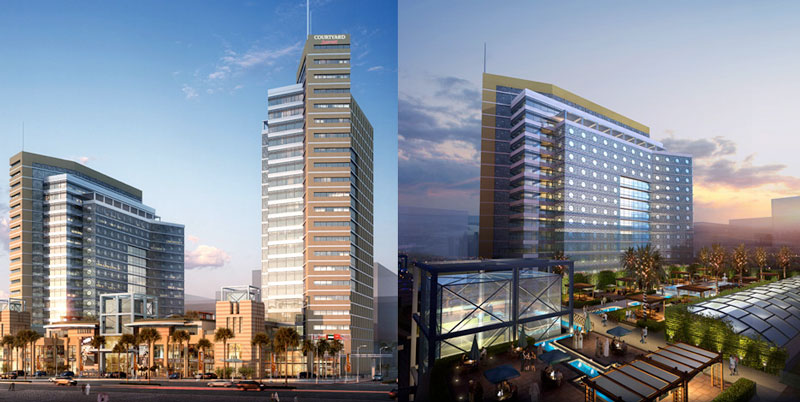 The Chairman of Al Taif Investment, a Fujairah-based real estate developer, is planning to talk to the government of Fujairah to allow expatriates to own properties on long-term leases in its Dh400-million Fujairah Business Centre.
"We will soon start work on the project and once the project progresses we will talk with the government on offering long-term leases to expatiates," Khalid bin Kalban, Chairman, Al Taif Investment, told Emirates 24|7.
The developer, a joint venture between Dubai Investments and Fujairah Investment Establishment, the investment arm of the Fujairah government, announced the launch of the mixed-use project in December 2014.

Artist rendering of Fujairah Business Centre (Dewan Architect)
Currently, only nationals from Gulf Cooperation Council countries can buy properties in Fujairah.
However, in November 2014, Sharjah allowed foreigners, having a valid UAE residency visa, to own properties in the Dh2 billion Tilal City on 100-year leases.
Read: Sharjah offers 100-year lease to foreign property buyers
Foreigners can currently own properties in Dubai, Abu Dhabi, Ajman and Ras Al Khaimah.
Fujairah Business Centre comprises two towers, which will include a 19-level office tower and 19-level Courtyard by Marriott hotel with 228 rooms and apartment units.
Kalban said it had awarded the construction contract to Fujairah National Construction with project completion likely in 36 months.
He revealed the project was fully funded, saying, "We have invested 20 per cent from our side in the project, while 80 per cent is secured through long-term funding by Al Hilal Bank."
Follow Emirates 24|7 on Google News.