Withdrawal of Sadia chicken by Union Coop is an 'internal procedure', says Ministry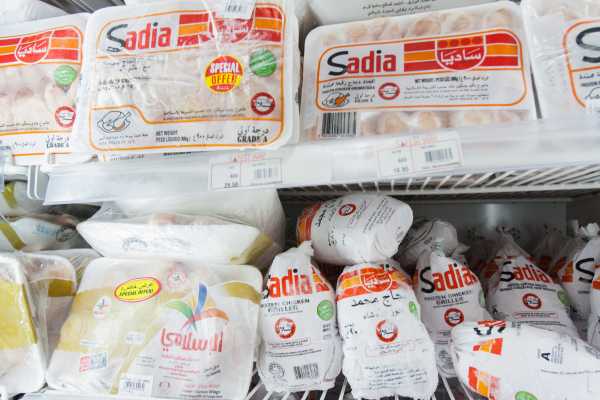 The Director of Food Safety Department at the Ministry of Climate Change and Environment, Majd Mohamed Al Herbawi, has said the ministry has coordinated with Dubai Municipality, as the regulatory body in the emirate, with regards to the withdrawal of Sadia chicken by the Union Cooperative Society.
She confirmed that the withdrawal of Sadia Chicken products by the Union Cooperative Society in Dubai is an internal procedure by the Cooperative Society, which solely bears the responsibility of withdrawing the product and the announcement that has been circulated across the media.
Al Herbawi also called on community members not to be swayed by unreliable news or rumours about food safety and to refrain from raising unwarranted concerns without verifying their authenticity from reliable official sources, stressing that the Ministry of Climate Change and Environment, as well as the UAE food safety authorities, welcome all public inquiries and respond to them directly.
Dubai Municipality issues clarification on withdrawal of Sadia chicken from Union Coop
In response to a report circulating regarding the withdrawal of Sadia chicken by the Union Cooperative Society, Dubai Municipality has clarified that it is only an internal procedure of Union Coop and has nothing to do with the health requirements.
Commenting on the announcement, Iman Al Bastaki, Director of Food Safety Department at Dubai Municipality, pointed out that there has been no official decision to withdraw the product, and the regulatory bodies have no relation to the subject. She also confirmed that the products are subject to periodic monitoring by Dubai Municipality and other regulatory bodies and actions are taken if necessary.
Al Bastaki noted that the Municipality does not spare any effort in maintaining public health and protect the public from any risks. "For this, we have devoted a large force of observers and inspectors in all areas concerning the protection of public health and food," she said.
Al Bastaki confirmed that there are clear directives from the Director-General of the Municipality on this subject so as not to show any complacency at all in protecting the public, and to emphasise the application of all local orders and health regulations as well as Gulf and international regulations to protect public health.
The official clarification comes within the "Confirmed News" initiative launched by Dubai Municipality which aims to reduce the circulation of rumours that are spread through social media, to correct false news and malicious rumours, and address them quickly.
Follow Emirates 24|7 on Google News.