Woman reverses car into Abu Dhabi hospital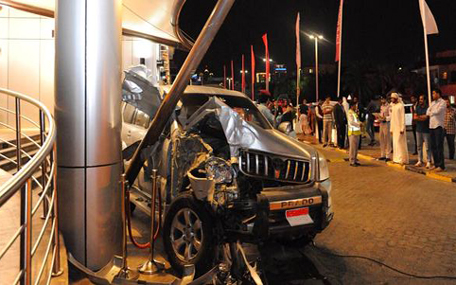 An Arab man was seriously injured when he was knocked over by a car driven by an Arab woman who said she did not see him while she was reversing her vehicle.

The car also rammed into the glass front of a hospital after the driver was apparently shaken by hitting the man who was standing just near the hospital entrance.

Police said a Mawaqif pay machine was also knocked down in the accident.

Follow Emirates 24|7 on Google News.