Work restarts on flagship Mudon villa project in Dubailand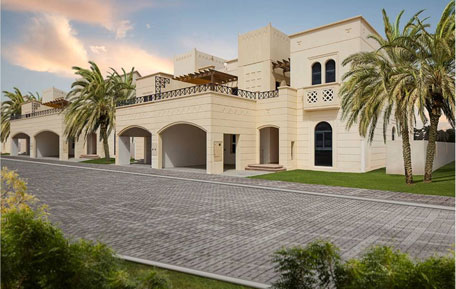 Dubai Properties Group (DPG), a member of Dubai Holding, has restarted work on the Mudon project, Dubailand, with plans to complete 348 villas and townhouses in the next 18 months.
The decision, the developer said, is based on increasing demand for "quality" villas in prime locations across the emirate.
DPG Group CEO Khalid Al Malik said, in a statement: "I am pleased to confirm our decision to restart work on our flagship Mudon development in what is a prime location in Dubai."
He said: "This is a clear confirmation of the market recovery and Dubai Property Group's commitment to play an important role in the Real Estate Development of Dubai. Our immediate priority is to delivering this first phase to retail investors, Mudon will be as successful as Layan, Al Waha and The Villa the other residential communities developed by us."
A third of units and infrastructure in the first phase of Mudon are partially complete.
In 2008, DPG had announced sale of 348 Mudon Cairo Townhouses.
These units, comprised 1.4 million square foot cluster of two-storey, four-bedroom villas, within the Cairo section of the project with each villa in the cluster including a garage for two cars, patio and garden and a first-floor terrace.
The estimated Dh40-billion, 678-hectare mixed-used development was announced in 2007.
Mudon, which means "cities" in Arabic, was to incorporate five historic cities – Baghdad, Beirut, Damascus, Cairo and Marrakech – within one large city and house almost 50,000 people.
As originally planned, the project would house 3,200 villas and town houses and 8,500 apartments.
In April, Jones Lang LaSalle said the Dubai residential real estate market appears to have bottomed out as prices are now at rates similar to early 2008 levels and the general rental trend being positive.
The villa market, particularly, is witnessing high demand with prices on the rise, it added.
Craig Plumb, Head of Research, Jones Lang LaSalle Mena, told Emirates 24|7: "It is certainly a sign of confidence in the villa market which has been clearly outperforming the apartments."

Asked whether price would decide the demand for Mudon, he said the demand would be driven by quality and services provided in the community and not merely by the prices.

"They will have to compete with other established communities particularly those on Emirates Road," Plumb added.

We reported in June that Emaar Properties had launched 62 units in the Alma 2 cluster of Arabian Ranches, which were priced between Dh1.4 million and Dh2.2 million.
Later, Bank of America Merrill Lynch said Dubai residential property market, previously envisaged to suffer from supply-demand mismatch, will benefit the most as the population is likely to more than double over the next decade and more jobs are being created.
"Diversified economy, continued population growth and superior infrastructure investment will have positive impact on Dubai's retail, hospitality and residential market," the bank said in its new medium-term outlook report.
Follow Emirates 24|7 on Google News.