Workers urged to use bridges, underpasses or dedicated zebra crossings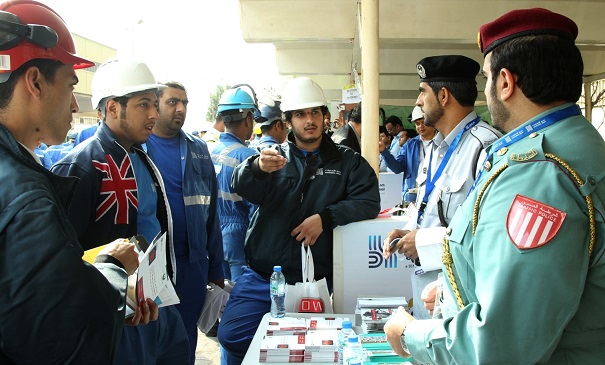 The Traffic and Patrols Directorate at Abu Dhabi Police has workers to cross the road by using pedestrian bridges, underpasses or dedicated crossings – zebra crossings.

The directorate recently organized a traffic safety awareness exhibition to enhance awareness of workers.

Colonel Jamal Salem Al Ameri, Chief of Public Relations Section at the Traffic and Patrols Directorate, explained that the awareness exhibition marks the "Safety and Environment Day" initiative.

"The initiative is part of the comprehensive traffic awareness plan that was launched earlier this year. It aims at reinforcing partnership with civil society organizations, in a bid to boost traffic safety culture among all society segments," he noted.

Adding further, Colonel Al Ameri said: "As a part of the exhibition, workers watched an awareness-raising documentary film, warning them against the major causes of traffic accidents, and received brochures about pedestrian crossing rules and safe passage." Workers interacted with the traffic safety awareness guidance offered by the mobile traffic education patrol, which would ultimately contribute to reducing the key causes of run-over accidents.

In the same context, Colonel Al Ameri called upon drivers to reduce speed when approaching places designed for pedestrian crossing and to give pedestrians right of way. He also urged pedestrians to use pedestrian bridges, underpass walkways or safe passageways.
Follow Emirates 24|7 on Google News.