World's 50 most admired firms: Do you work for one?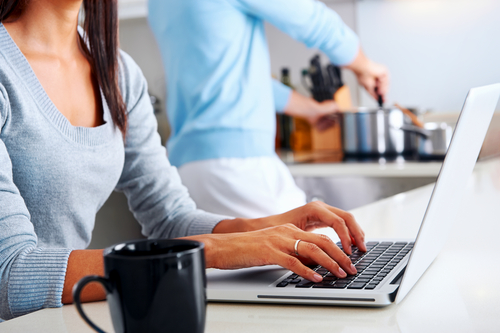 Apple Inc., for the eighth consecutive time, tops the list of most admired companies in the world. In comparison, rival Samsung Electronics features at a distant No. 30.

Fortune and survey partner Hey Group have released their world's top 50 companies by asking 4,170 executives, directors and securities analysts to select 10 companies they admired the most.

The vote could be given to any company in any industry. The survey measures nine attributes related to financial performance and corporate reputation.

These include innovation, people management, use of corporate assets, social responsibility, quality of management, financial soundness, long-term investment value, quality of products/services and global competitiveness.

Those companies that got good scores made it to the list. Here are the top 10 companies.

#1 Apple

Apple holds the top spot for the eighth year in a row. In February, it became the first company to hit more than $700 billion in market value.

Overall score 8.29

#2 Google

Closely followed by Apple is Google with an overall score of 8.25 points. The company reported $66 billion in revenue last year and is looking promising on things such as self-driving car and Google Fiber, an ambitious project to provide high-speed broadband to a growing number of US cities.

Overall score 8.25

#3 Berkshire Hathaway

Warren Buffett's, Berkshire Hathaway has moved up one spot this year to make it to number three spot. Its diversified business portfolio includes infrastructure, credit cards and food products.

Overall score 6.94

#4 Amazon

The e-commerce giant is now a part of everybody's life with online shopping whether it's groceries or fashion.

Overall score 7.31

#5 Starbucks

Starbucks not only gives you your favourite cup of coffee but also ranks high on many other lists than makes it one of the most admired companies around the world.

Overall score 7.7

#6 Walt Disney

Who doesn't love Walt Disney? With an overall score of 8.8, it's sure one admired company over the years from Barbie to Frozen.

Overall score of 8.8

#7 Southwest Airlines

Up two spots since last year, Southwest Airlines', with an overall score of 5.1, has also made it to the list. Last year marked its first international flight –to the Caribbean–and the first year profits passed the $1 billion mark.

Overall score 5.1

#8 American Express

This credit card company has made the list with several technological advancements in its payment systems and reward programmes. American Express accounts for the highest annual spending amount of the major credit providers.

Overall score 7.42

#9 General Electric

A company best known for manufacturing jet engines, medical imaging equipment, and gas turbines has made it within the top 10 of the list. The company plans to increase its investments overseas right from inking a deal French industrial giant Alstom to building power plants in Algeria.

Overall score 7.17

#10 Coca-Cola

Coca-Cola, promises to open happiness but lately the company has been drawing a lot of flak over the unhealthy component in its drinks. The company recently announced that its profits fell by 55 per cent as consumers become more interested in healthy eating and drinking. Thus, the beverage giant is expanding its portfolio outside of its soft drinks business, which includes a stake in Keurig Green Mountain Coffee and energy drink maker Monster Beverage.

Overall score 6.9

Others among the Top 30

#11 Johnson & Johnson

#12 FedEx

#13 Nike

#14 Nordstrom

#15 BMW

#16 Costco Wholesale

#17 Procter & Gamble

#18 Whole Food Markets

#19 Singapore Airlines

#20 Microsoft

#21 3M

#22 Wells Fargo

#23 Goldman Sachs Group

#24 Toyota Motor

#25 IBM

#26 Facebook

#27 Boeing

#28 Caterpillar

#28 USAA

#30 Samsung Electronics
Follow Emirates 24|7 on Google News.